ID 315: Nevsky prospect, 60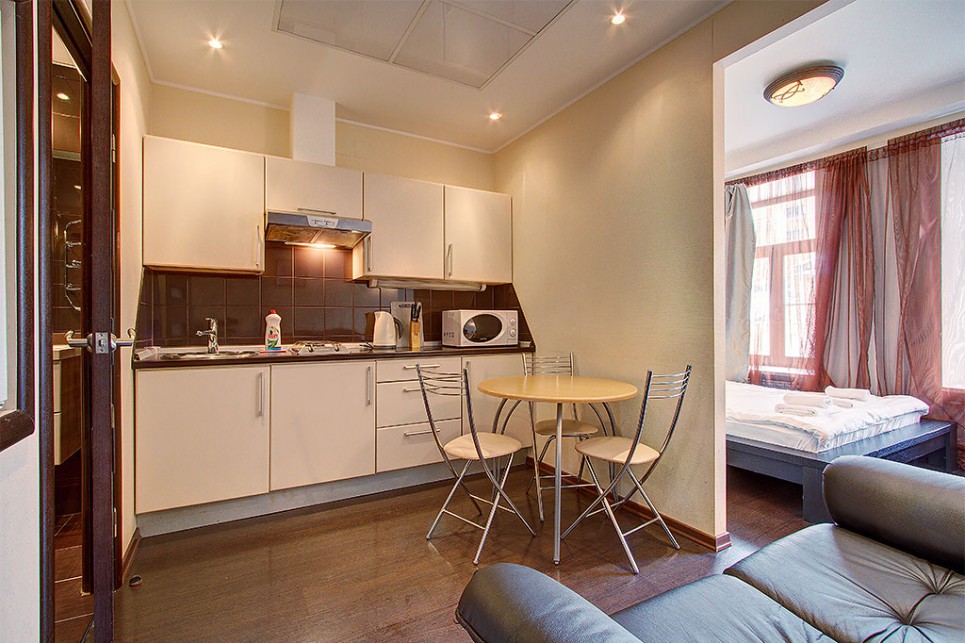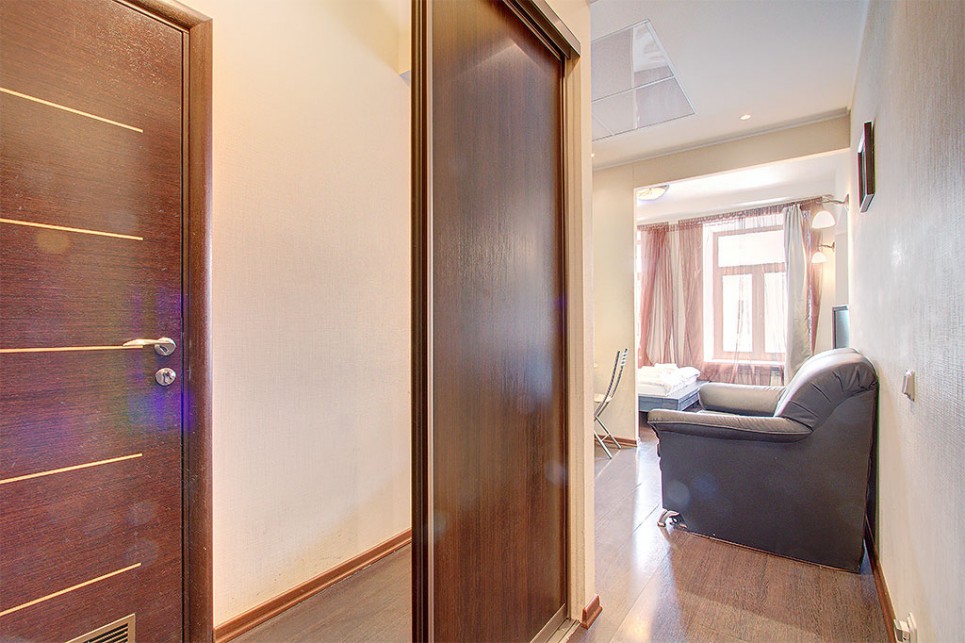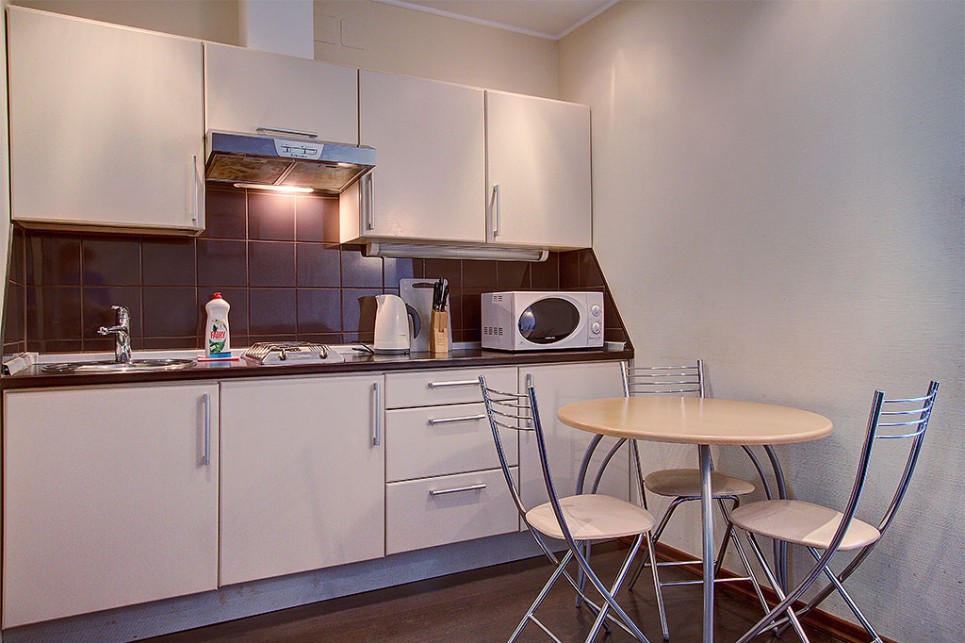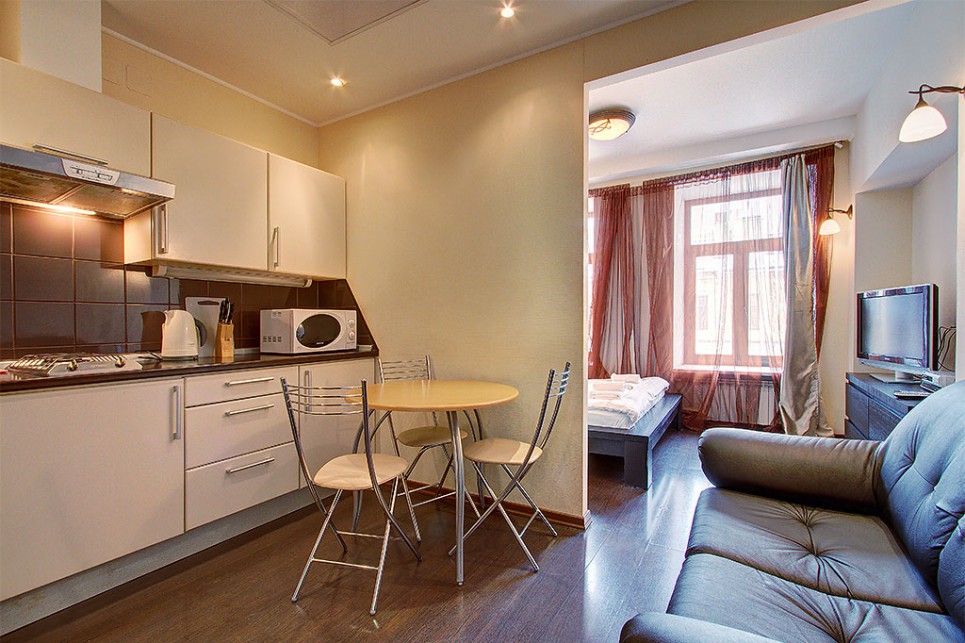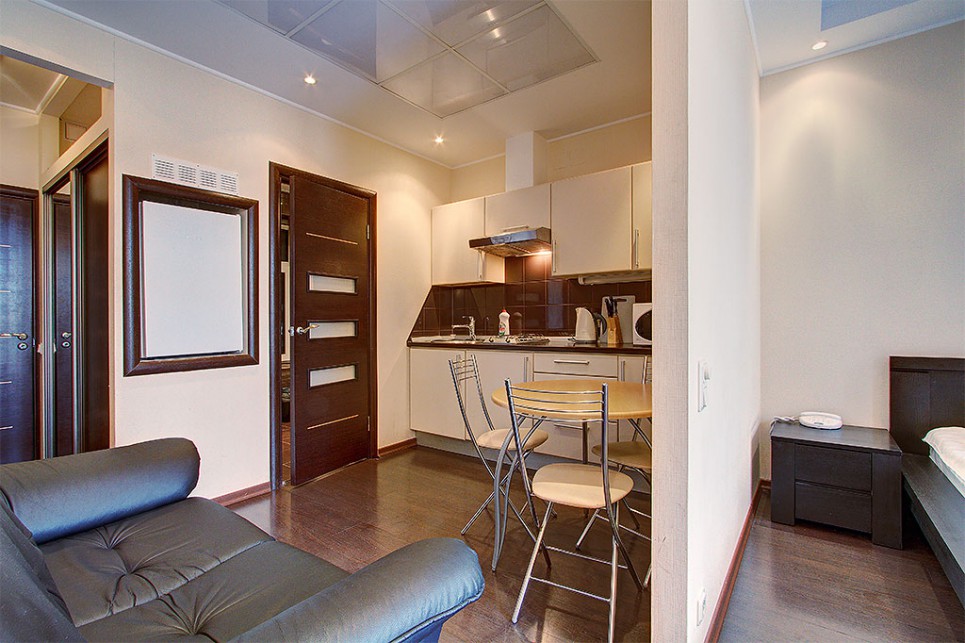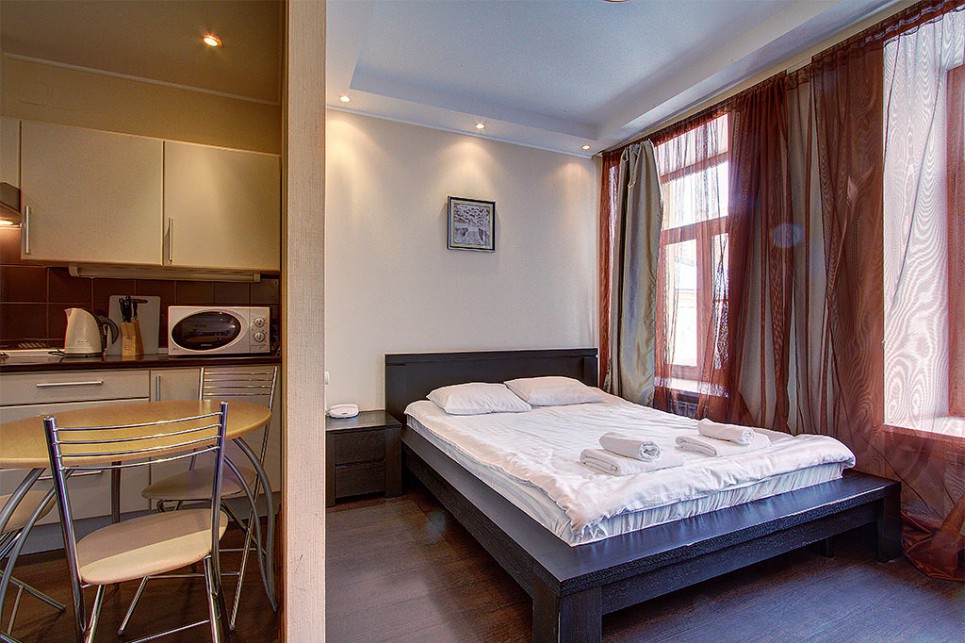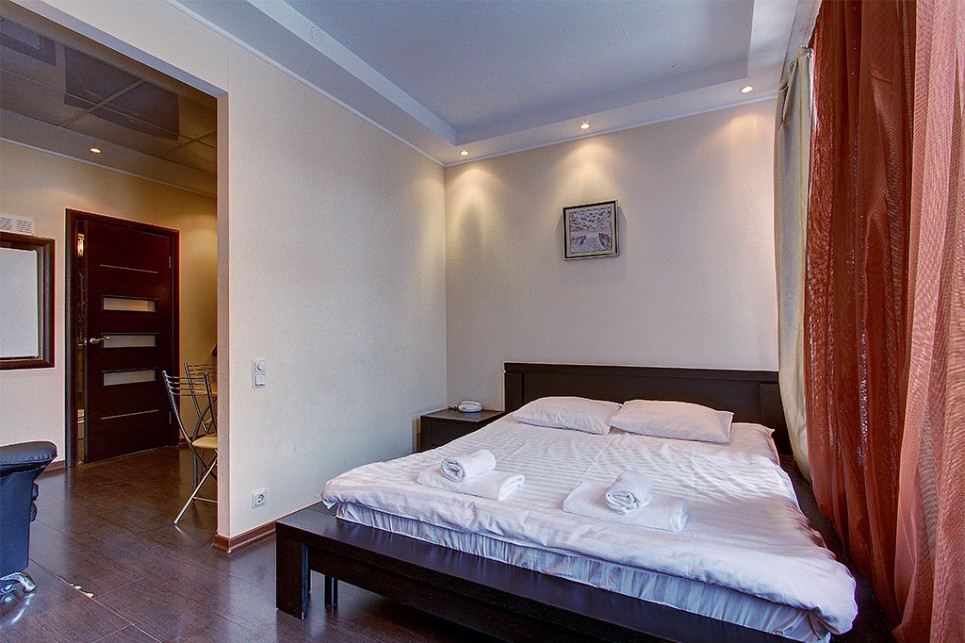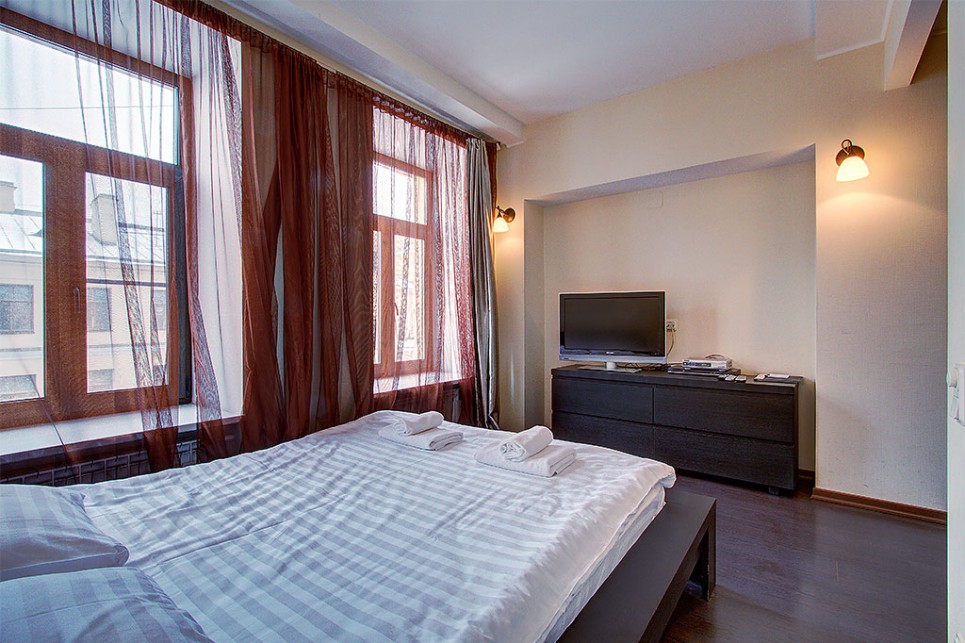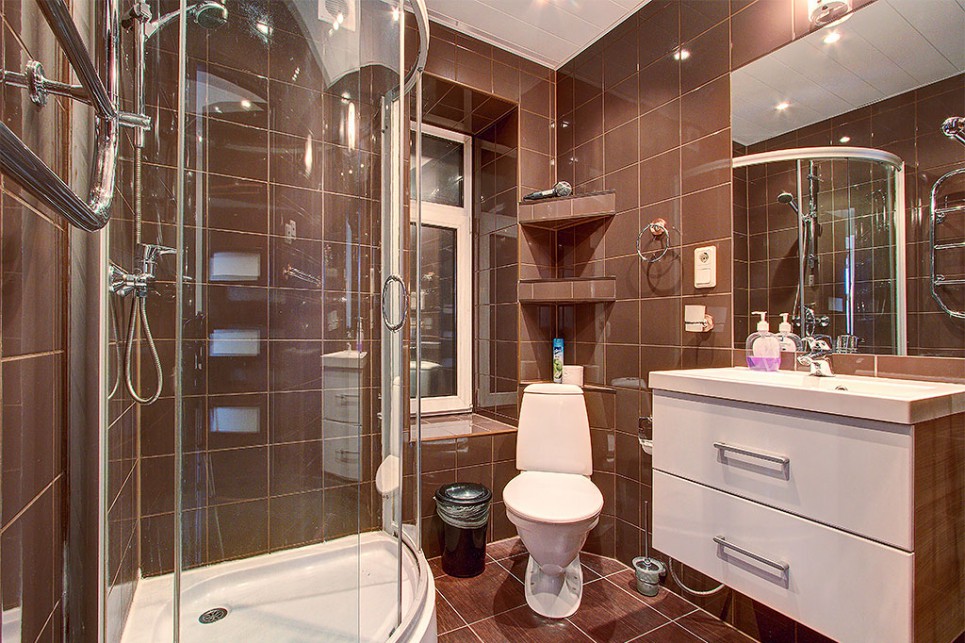 Metro station: Gostinny Dvor
Category: Comfort
Number of rooms: 1
Max: 3
Area: 30 sq.m.





Experience Saint-Petersburg's lively culture, art galleries, theaters, cafes, museums, heritage sights and even more. This charming studio apartment (30 sq.m.)is situated on the 4th floor of a 4-storey building and is ideally located just on Nevsky prospect, Saint-Petersburg's Champs Elysees. The whole interior of this apartment is accomplished in warm colours which creates tranquil and relaxing atmosphere. In the bedroom one will find a double bed with bedside tables and a chest of drawers.
The cozy kitchen area comes equipped with an electric oven, a refrigerator, an electric kettle, a microwave oven and washer. The apartment is well equipped with a sofa, a TV-set, a stereo system and a DVD-player. In the bathroom there is a shower cubicle, a washbasin and a toilet.
This apartment can be rented together with apartments ID 276 and ID 277, which are situated on the 3d and 4th floor of the same building, thus it becomes an ideal accommodation variant for big families or people travelling in small groups. Access to the apartment is from the courtyard, there's intercome on the building door. In the recently renovated courtyard one can find a cinema and a restaurant that offers its customers a wide selection of Georgian and European cuisine.
---