ID 374: Rubinstein street, 24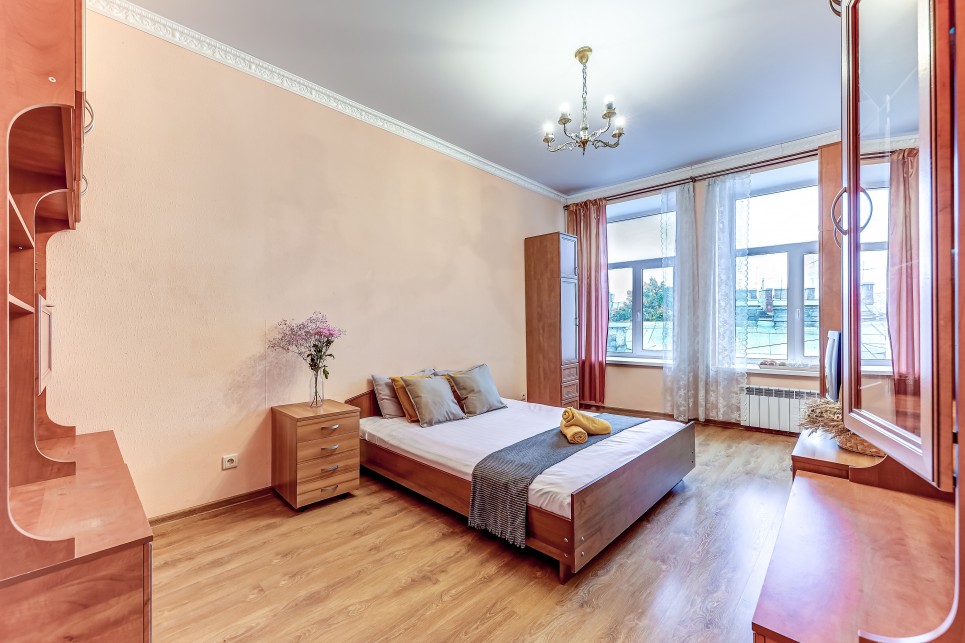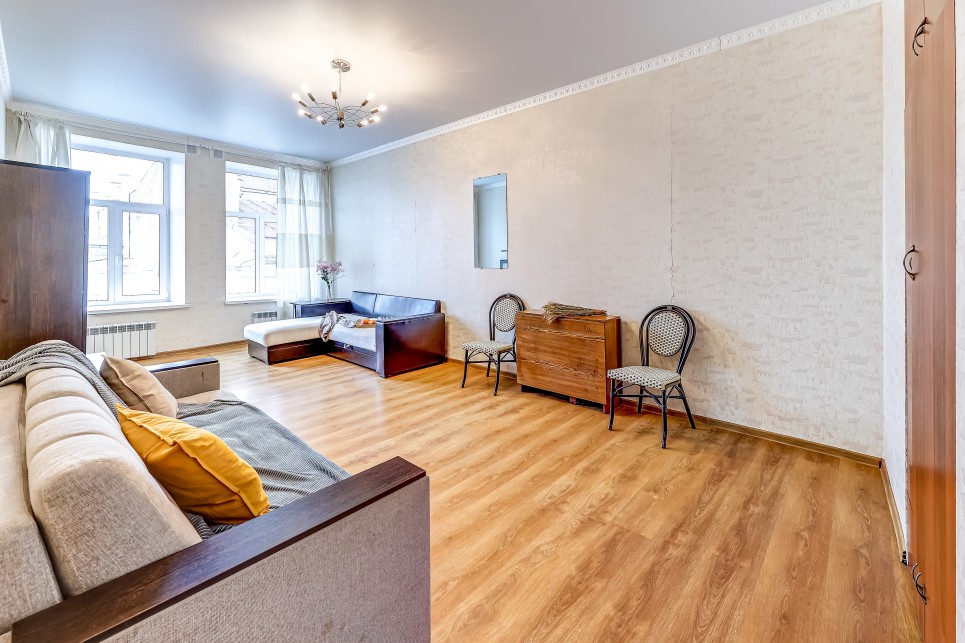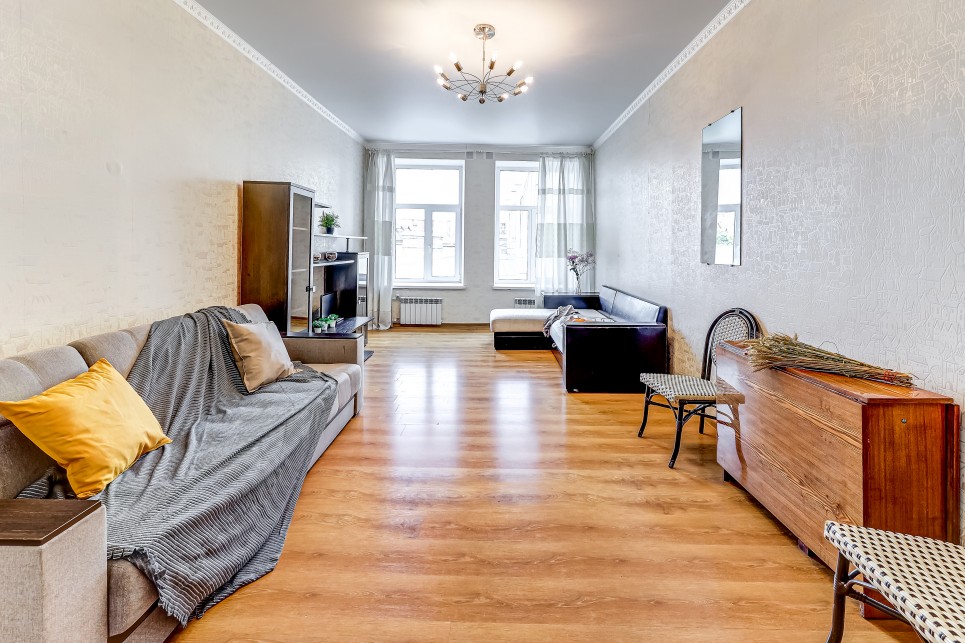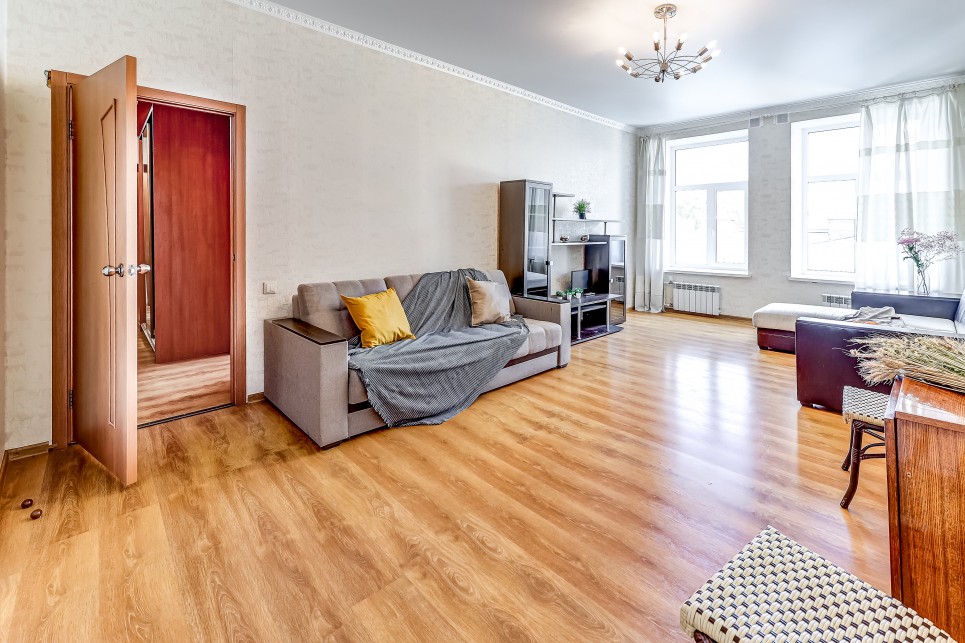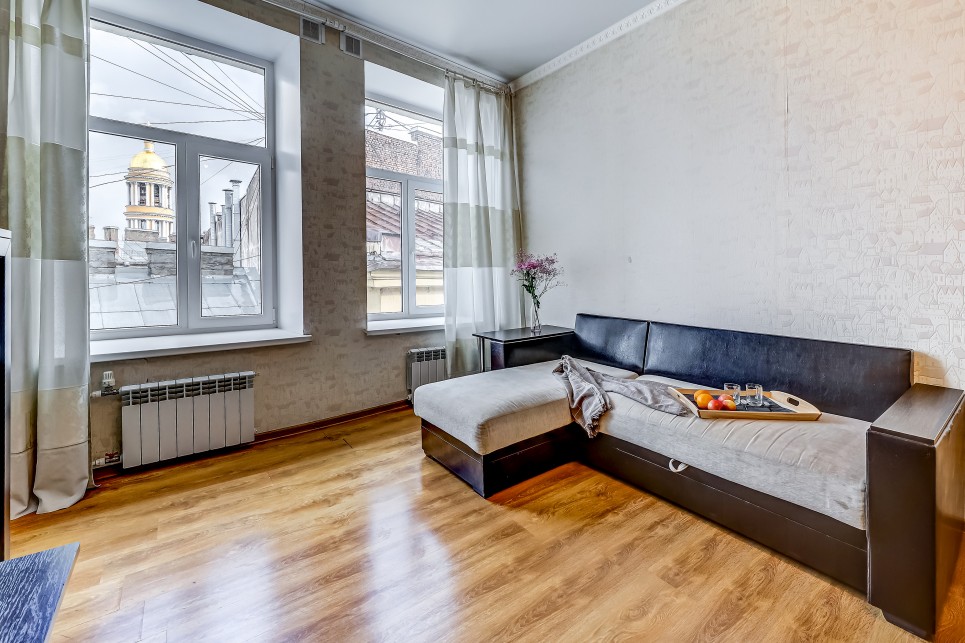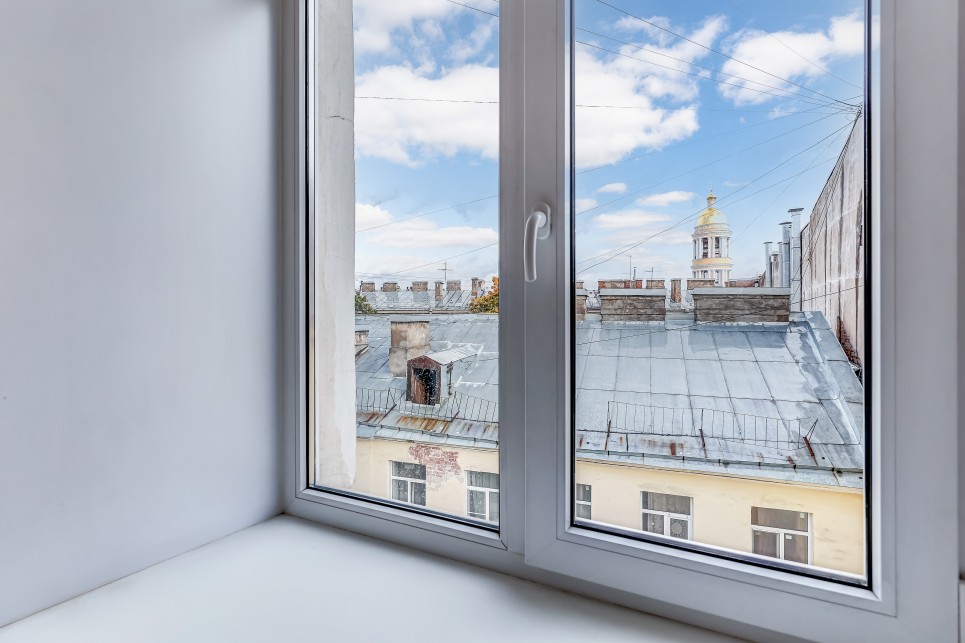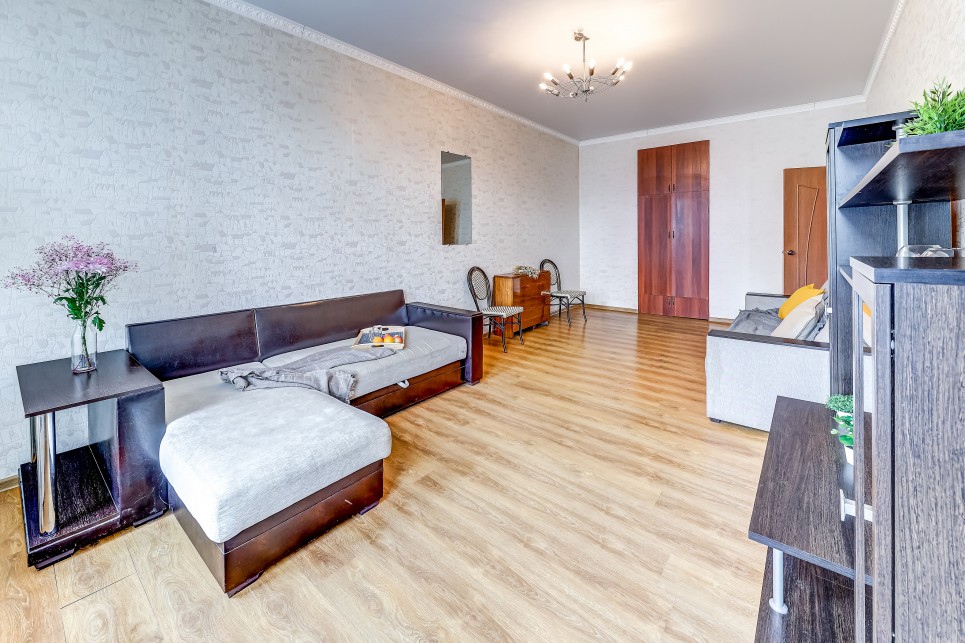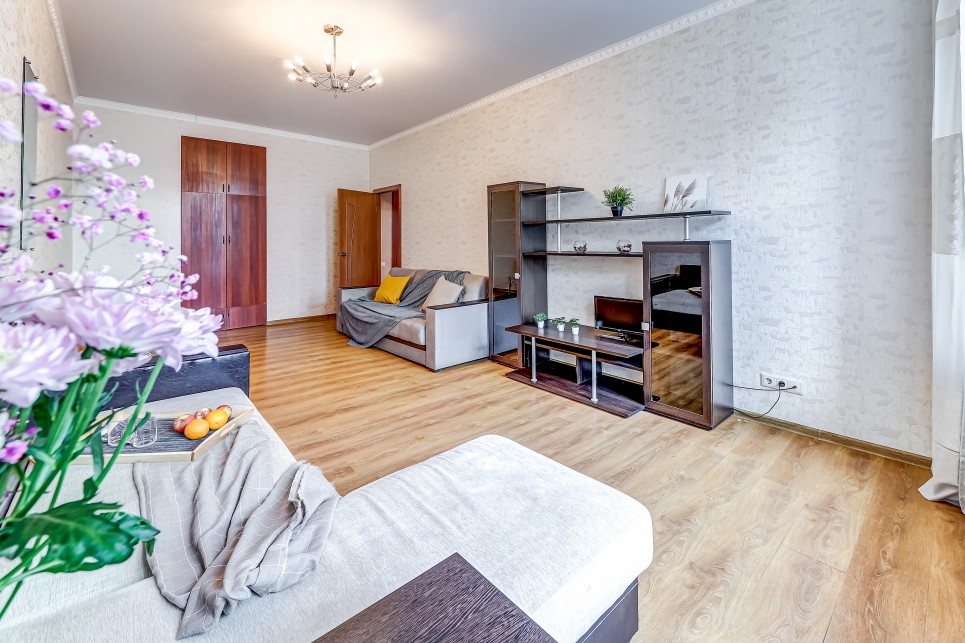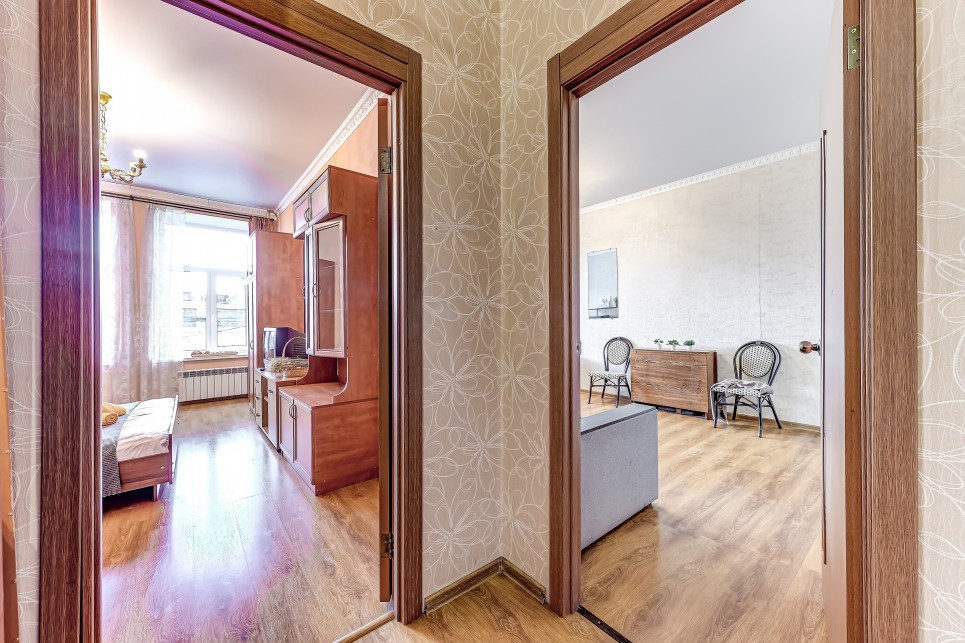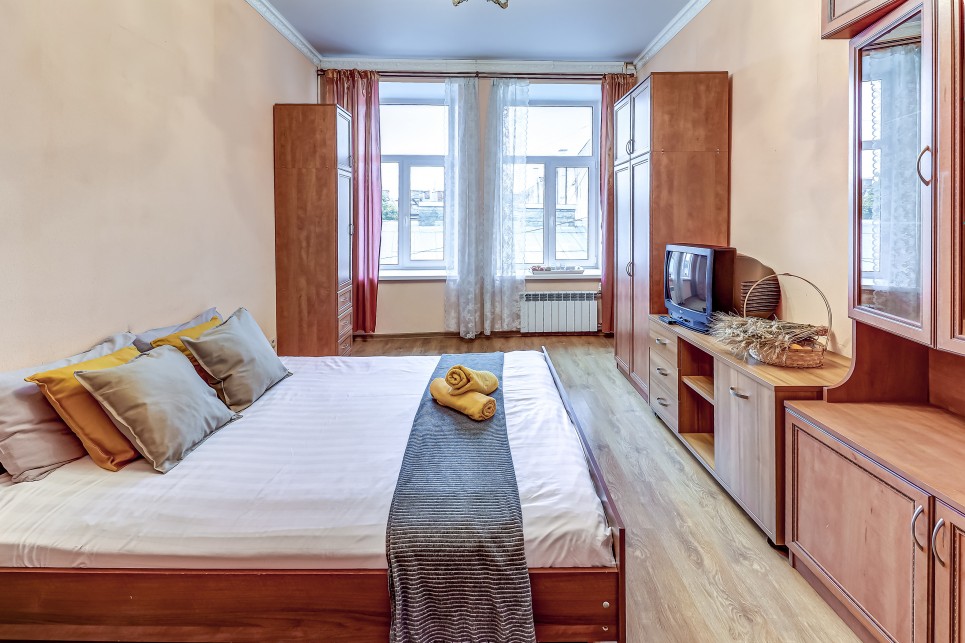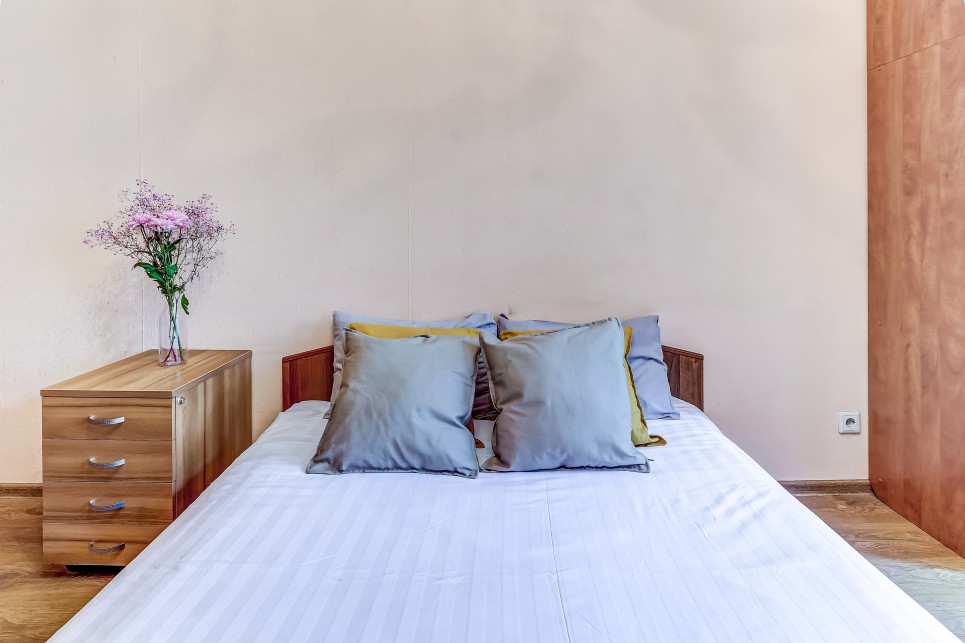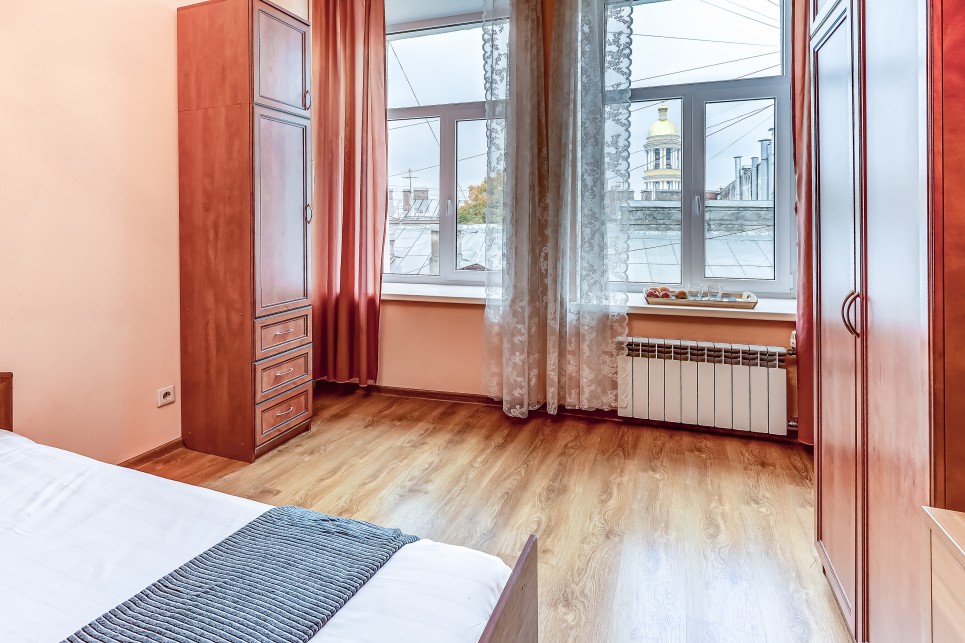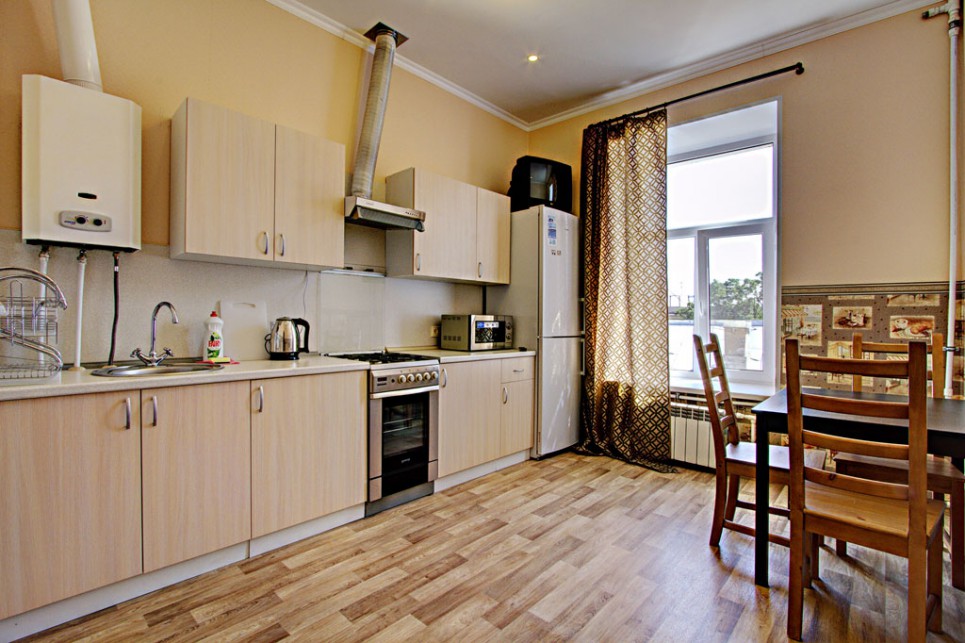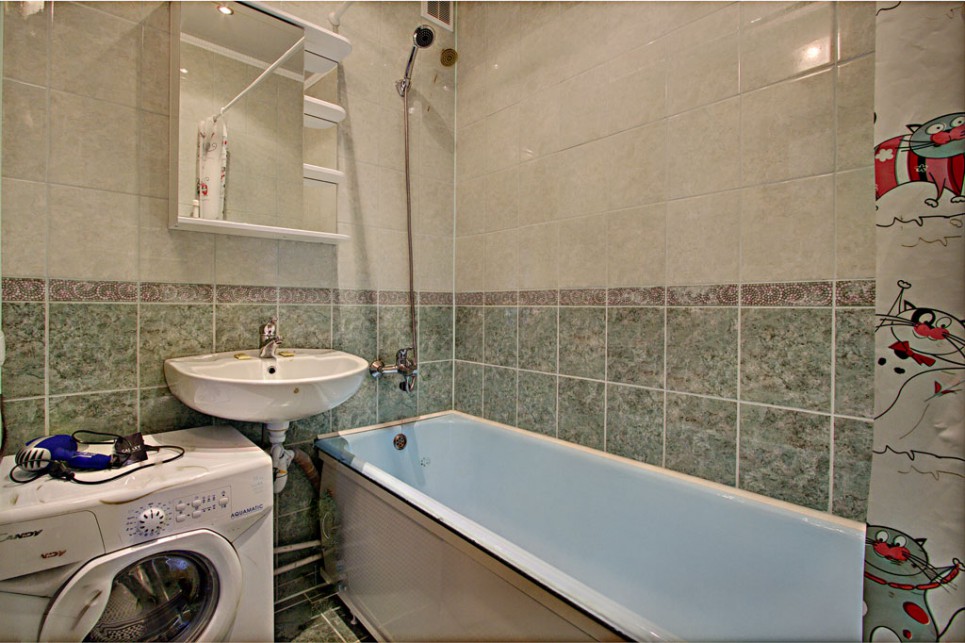 Metro station: Vladimirskaya, Dostoevskaya
Category: Standart
Number of rooms: 2
Max: 6
Area: 47 sq.m.
---






This spacious, light two-room apartment is in 5 minutes of walk from Nevsky Prospect.; the nearest metro stations – "Vladimirskaya" and "Dostoevskaya" in 5 minutes on foot. Nearby there are various cafes, restaurants, small grocery shops.
The apartment is designed for 6 guests and consists of a bedroom, a drawing room, kitchen, separate bath/WC and a hall where the large sliding wardrobe with a big mirror is located.
In a bedroom there is the double bed, a fold-out sofa, a desk with a chair, a case, a dresser and the TV.
In a drawing room - an angular fold-out displayed sofa, furniture set, a desk and a chair, the TV.
The kitchen is equipped with a dining table with chairs, the gas stove with an extract, the electric kettle, the microwave oven and the TV.
Separate bath/WC is equipped with a bathroom, a sink, a toilet and the washing machine.
Entrance to the apartment is from the yard, the coded lock is on the door; the last floor of the 5-storeyed house without elevator. Windows (double-glazed) leavetotheyard.
---