Apart-hotel Nevsky, 78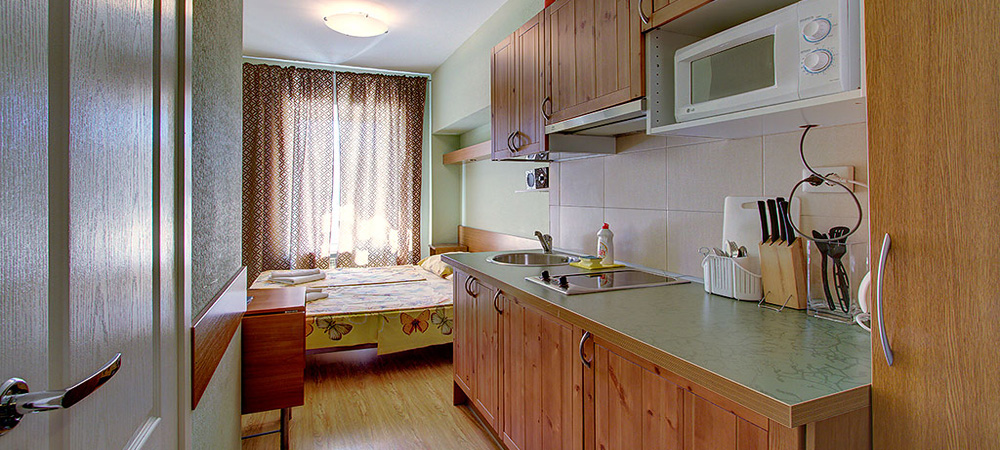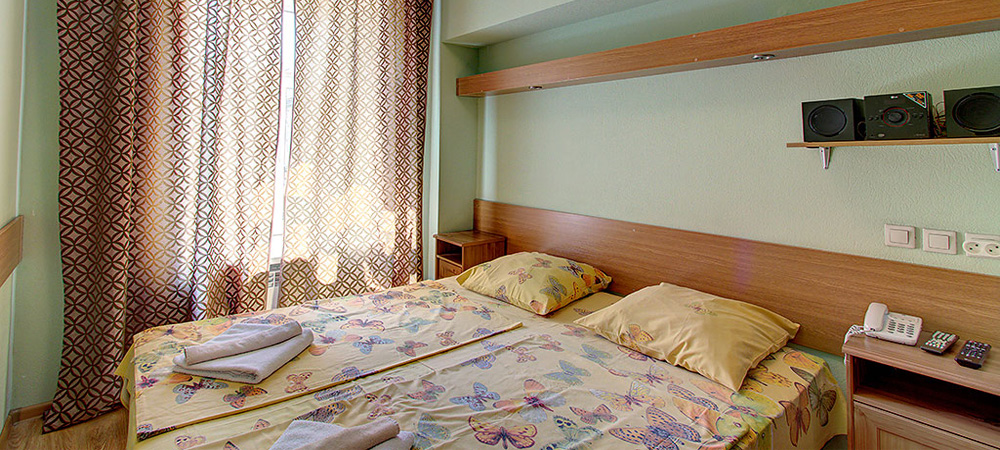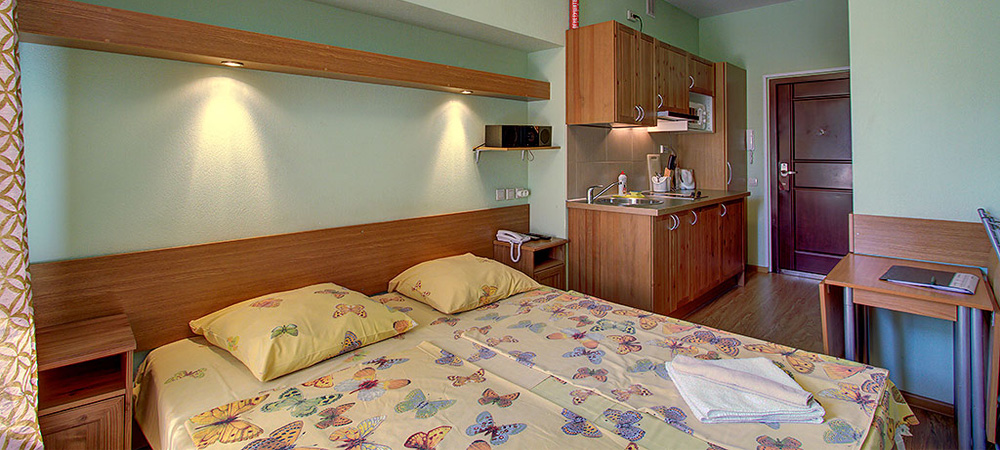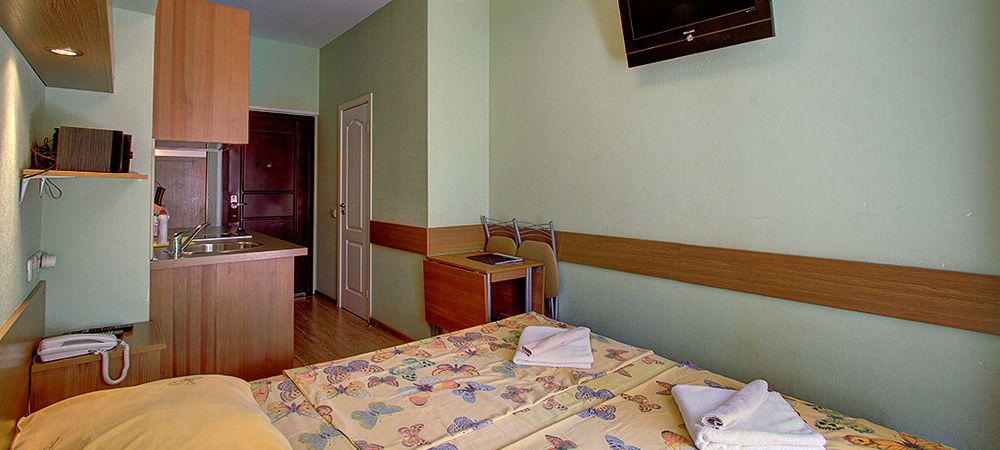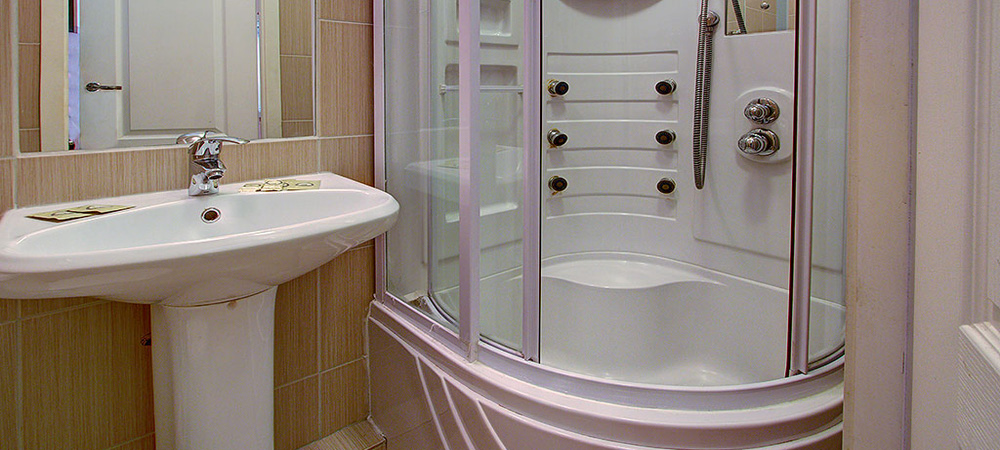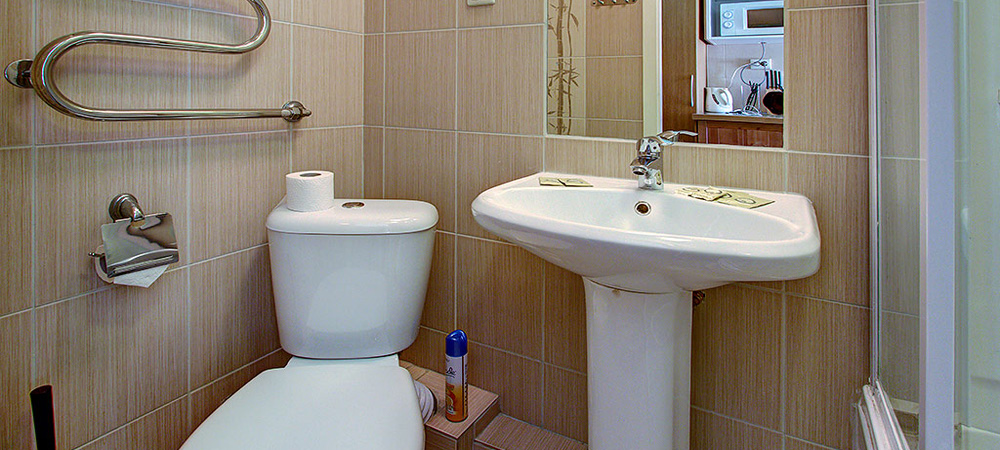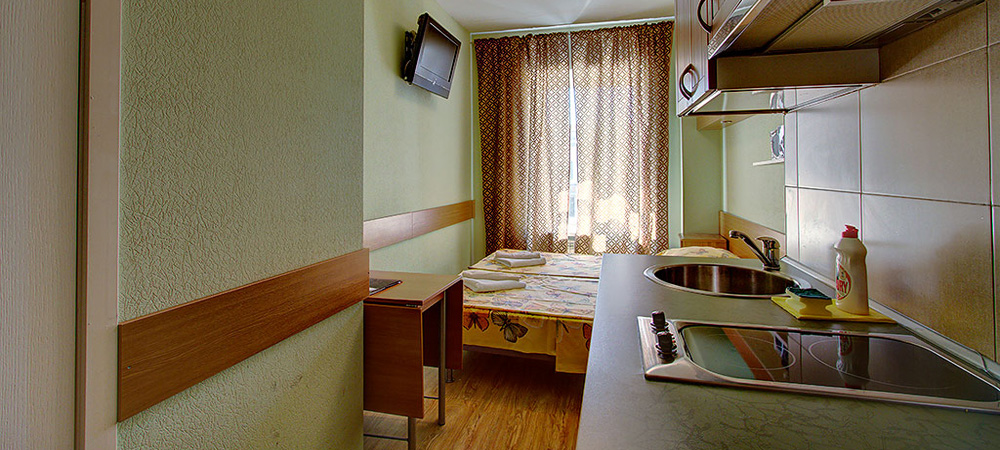 ---
Apart-hotel Nevsky 78 is centrally located within a short walking distance from the major sights such as Alexandrinsky Theatre, Anichkov Palace and Eliseevskiy Store. At the same time it will take you just 15 minutes on foot to get to the Moscow railway station. This apart-hotel is located on the 5th floor of a 5-storey building without an elevator and offers its guests 11 rooms of two types: a studio apartment and a two-bedroom apartment.
Each room features all modern conveniences - double or twin beds, a wardrobe, a table with chairs, LCD TV-set with 8 satellite channels, 220v electric current, direct dial telephone, WI-FI internet connection, a stereo system. En-suite bathroom facilities include shower cubicle, washbasin, toilet, hair-dryer, big mirror. A fully-equipped kitchen area features a cooker, a microwave, a fridge, an electric kettle, a sink, china and cutlery. Ironing facilities are provided upon request. Bed linen and towels are provided.
Some of the rooms are air-conditioned. Apart-hotel is a strictly non-smoking establishment. Some rooms of the Nevsky Apart-hotel offers a scenic view of the Liteiny Prospect. This is a great place for travellers interested in city walks, ambiance and museums.
Please, note – breakfast and daily maid services are not included in price. Your room will be cleaned after your departure and once in 3 days the maid will empty the rubbish bin and change towels&linen.
Please note that check-in office is situated on Karavannaya Street 7, where guests can collect their keys. Guests arriving after 21:00 should contact the hotel at least 1 day in advance to arrange check-in. Contact details can be found on the reservation confirmation.
---
Rooms:
This is a comfortable 2-roomed apartment (28 sq.m.) with a lounge area, ensuite bathroom and...
This is a comfortable double room (14 sq.m.) with ensuite bathroom and kitchen facilities.