ID 396: Karavannaya str, 24-26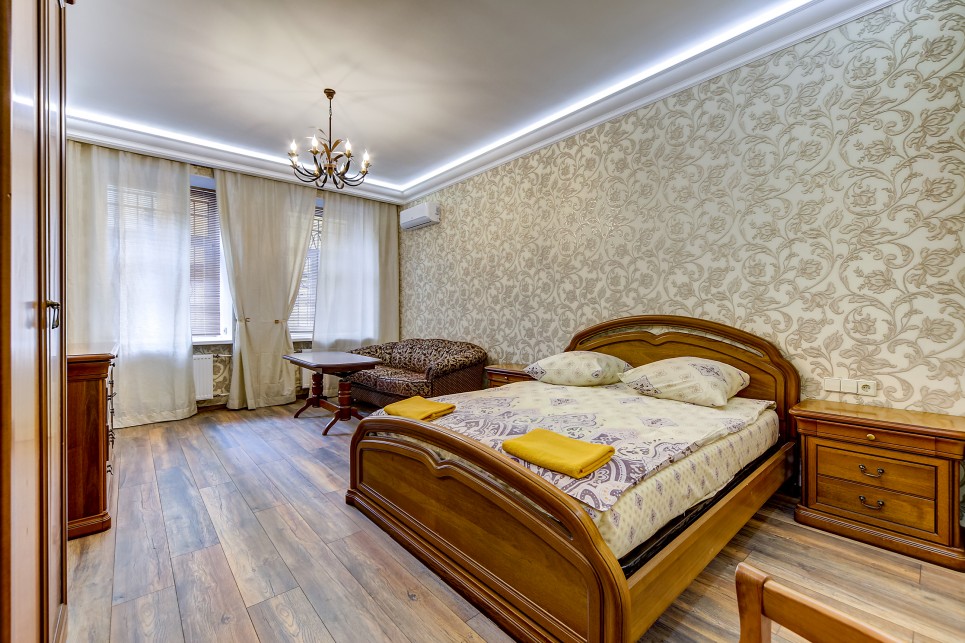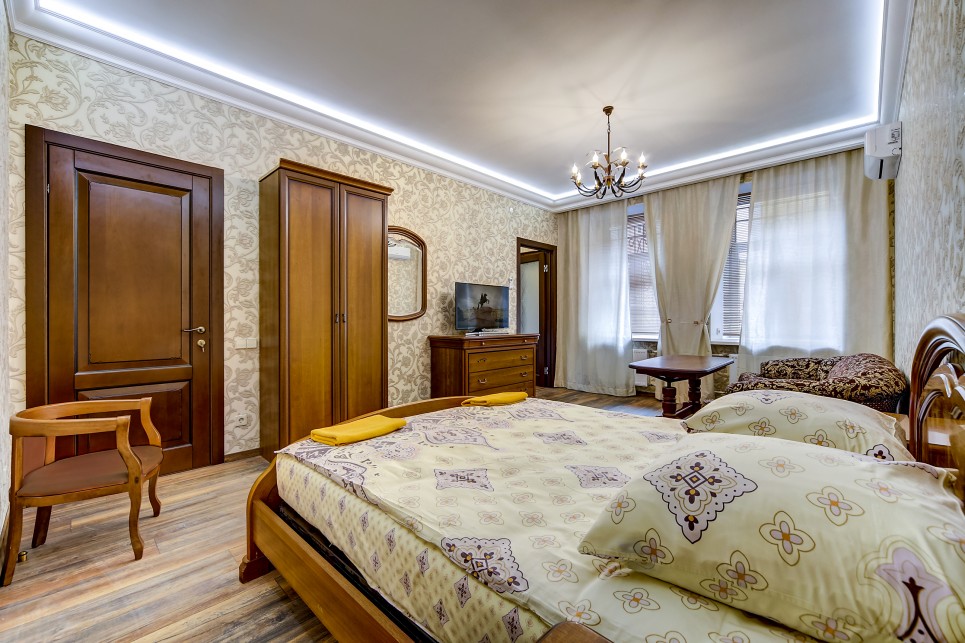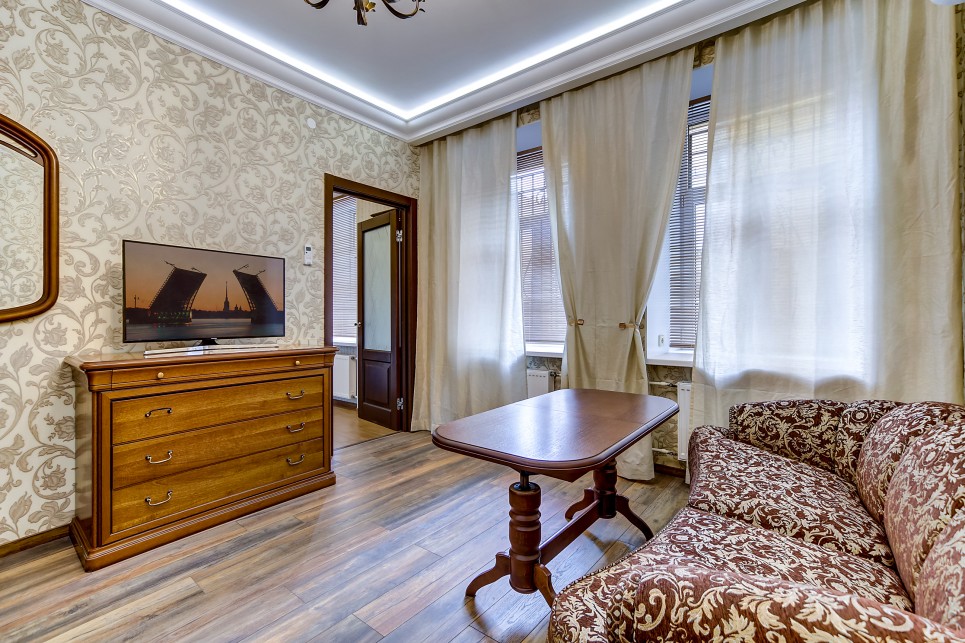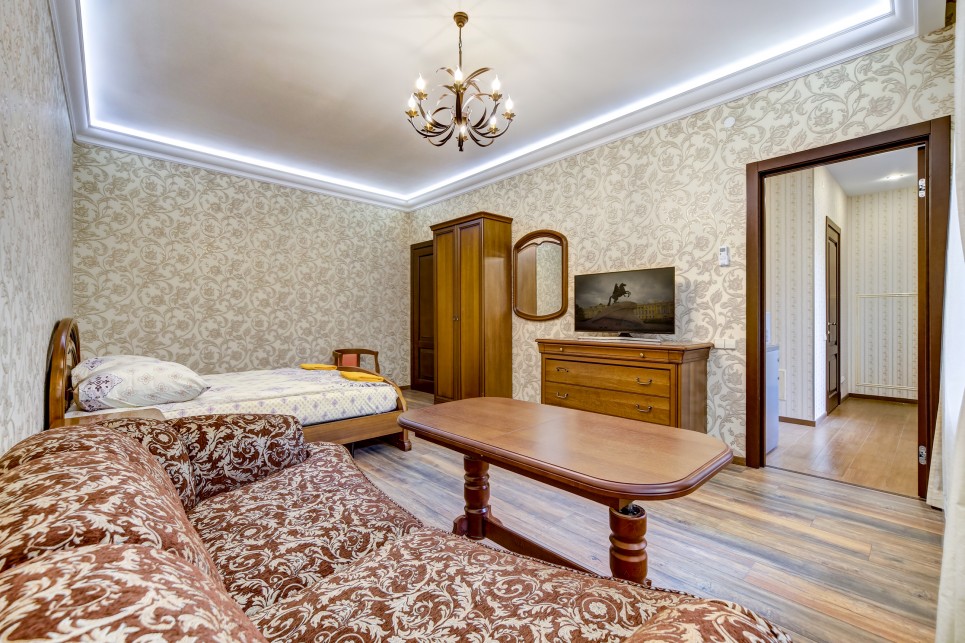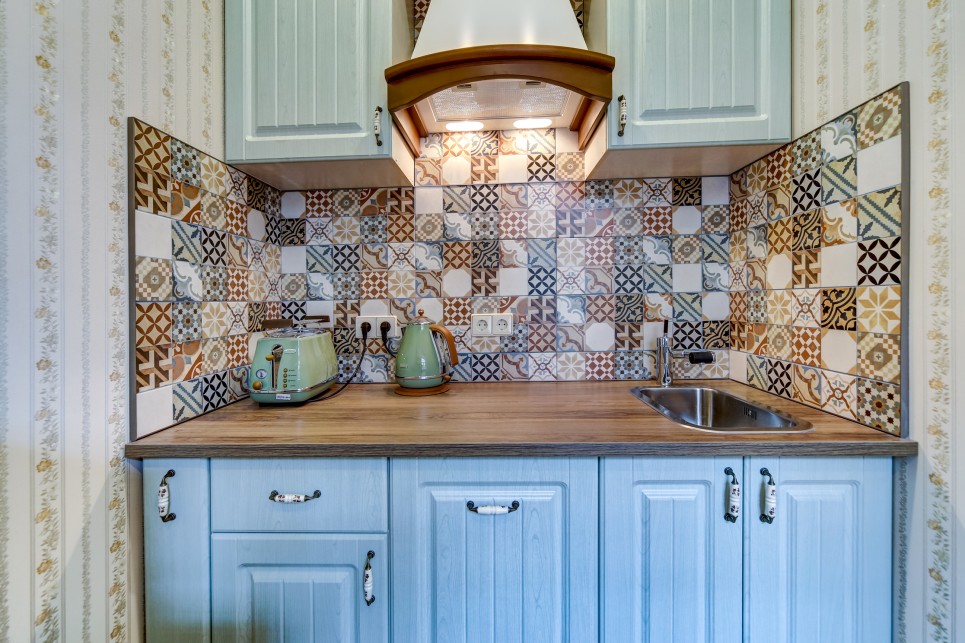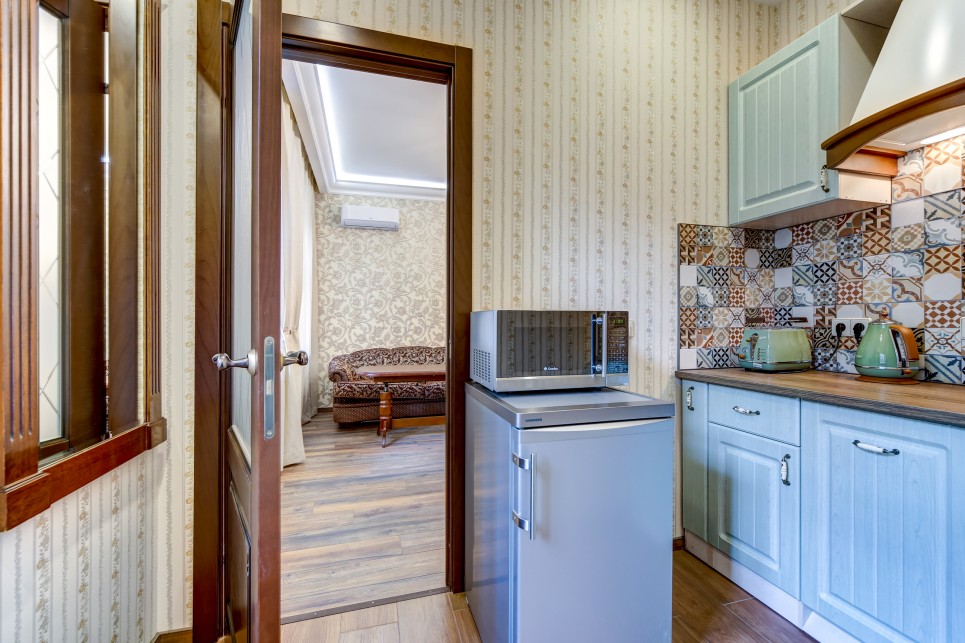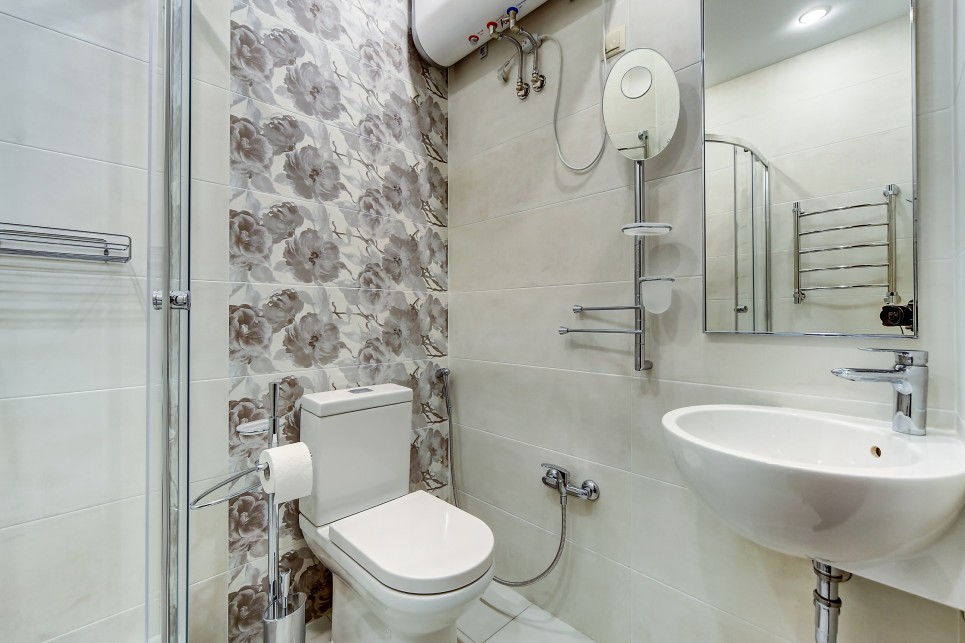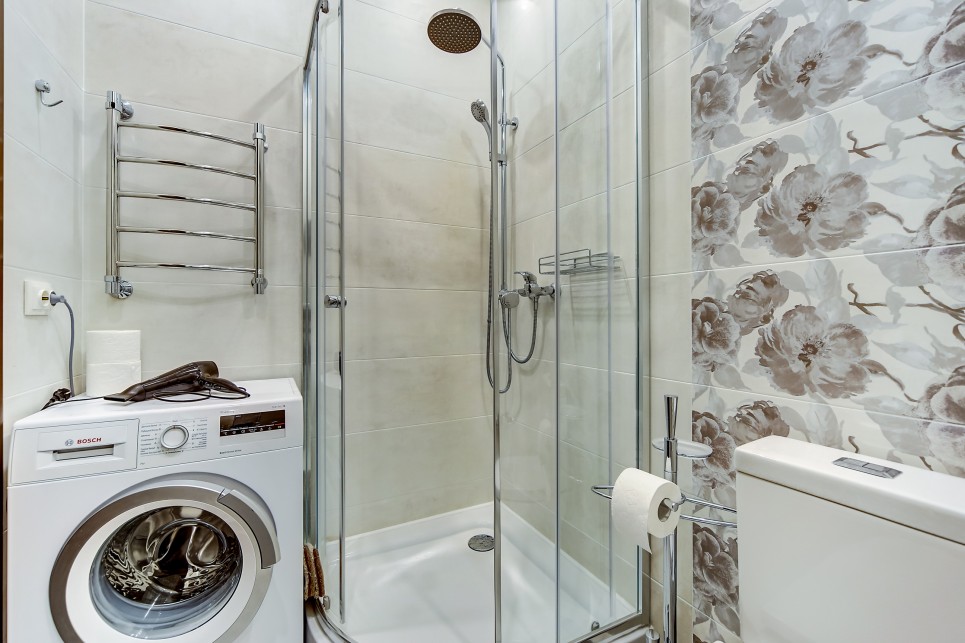 Metro station: Gostinny Dvor
Category: Comfort
Number of rooms: 1
Max: 4
Area: 23 sq.m.






This cozy one-room apartment (on the 1st  floor of a 5-storey building) is situated  in the center of Saint-Petersburg on Karavannaya street,24/26 - it's only a 2 minutes walk away from Nevsky prospect & within walking distance (10 minutes) of such metro stations as "Nevsky prospect/ Gostiniy dvor".
The apartment comfortably sleeps up to 2 couples as it consists of a bedroom (20 sq.m.), the adjoining kitchen area ( 4,1 sq.m.) and a bathroom.
In the bedroom there is a double bed, a foldout sofa, a wardrobe and a TV-set. The adjoining kitchen comes equipped with a fridge, a microwave oven, an electric kettle, a dishwasher and a kitchenware set. In the bathroom there is a shower cubicle, a toilet and a washing machine. The double glazed windows are facing the quiet and smart yard. Access to the apartment is from the street through the courtyard.
This apartment can be rented together with apartment ID 397, which is situated on the  1st  floor of the same building, thus it becomes an ideal accommodation variant for big families or people travelling in small groups.
---