ID 335: Nevsky prospect, 84-86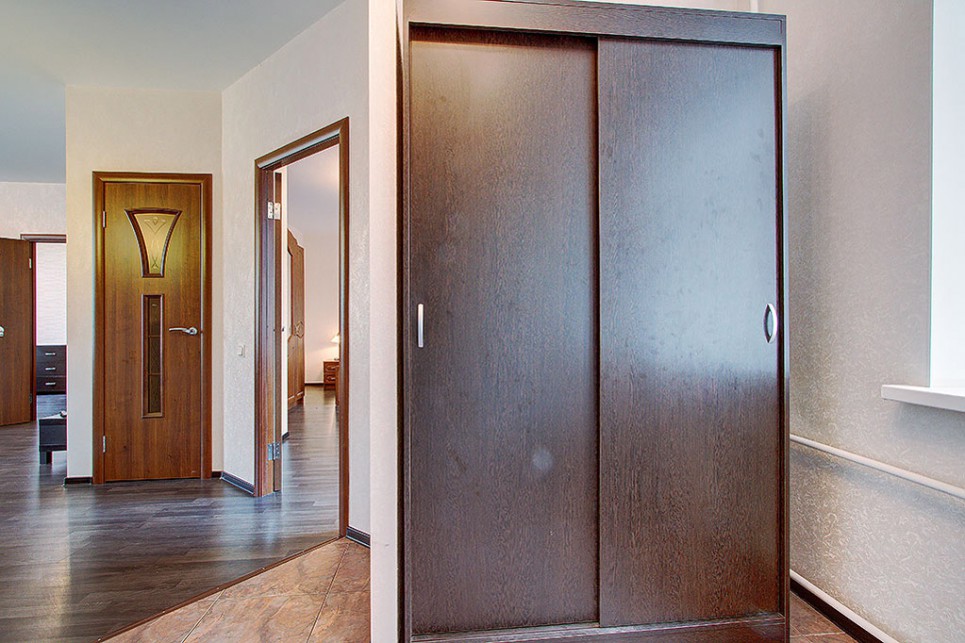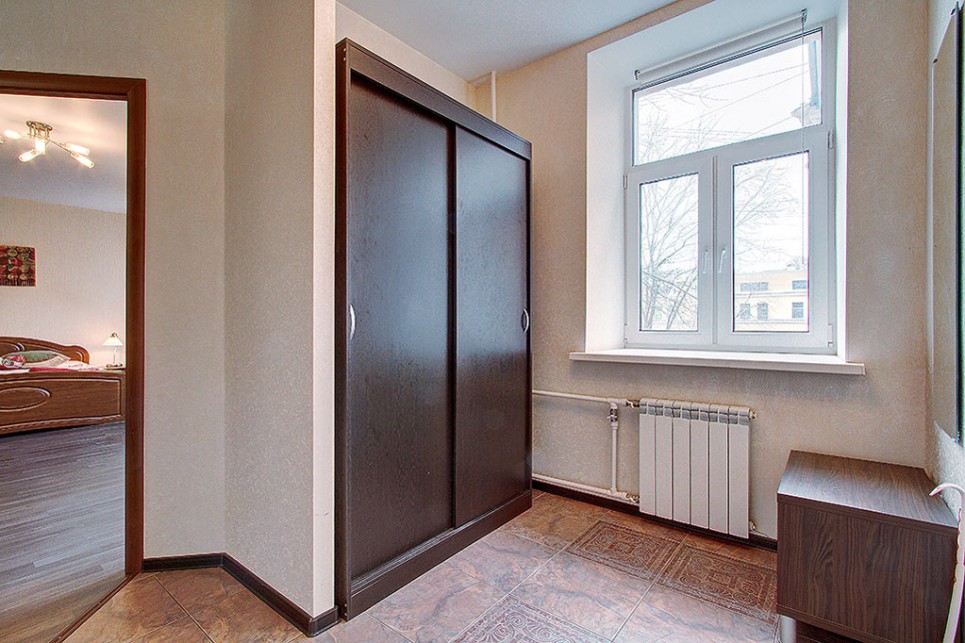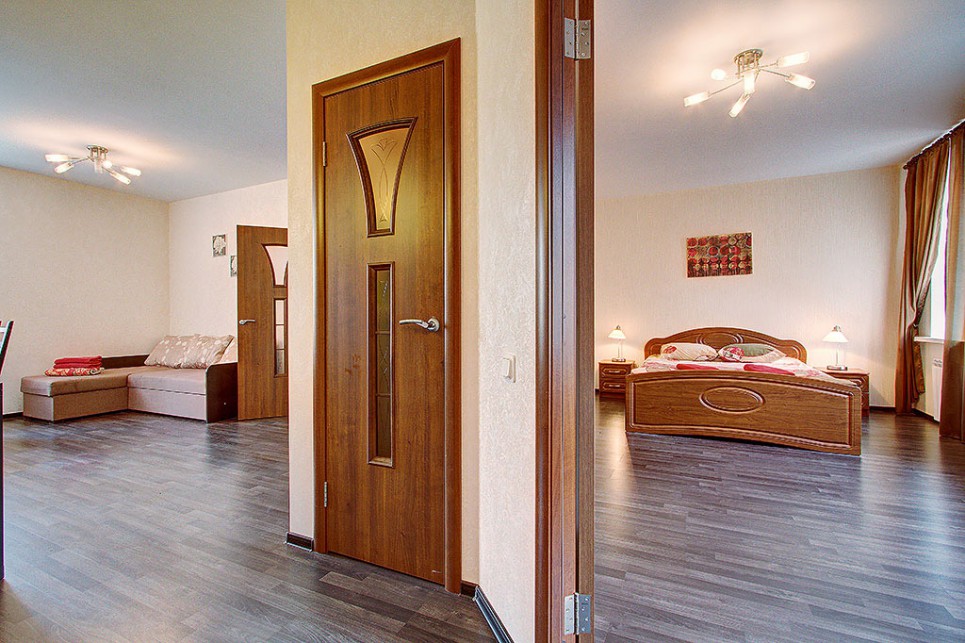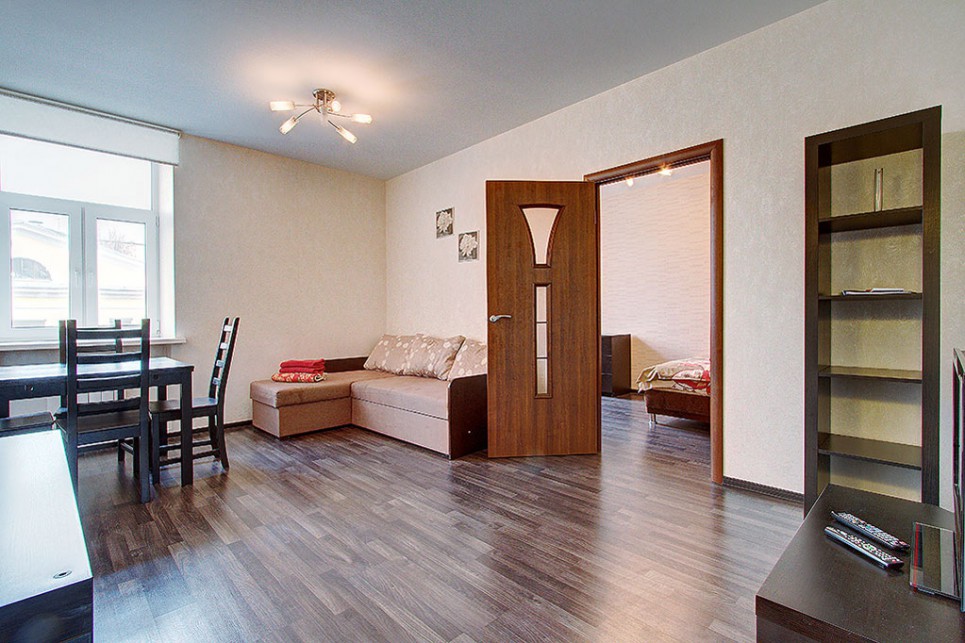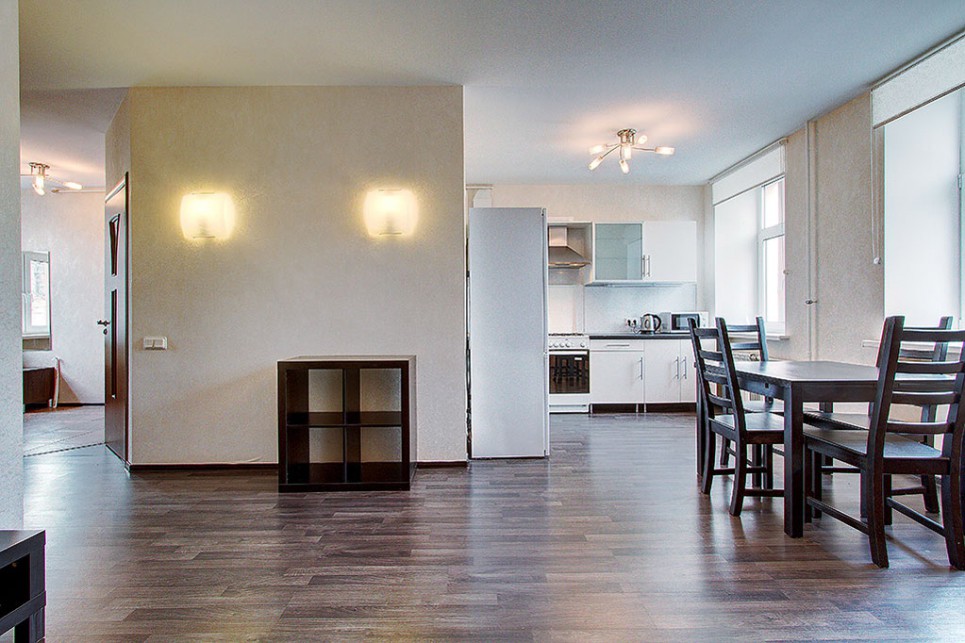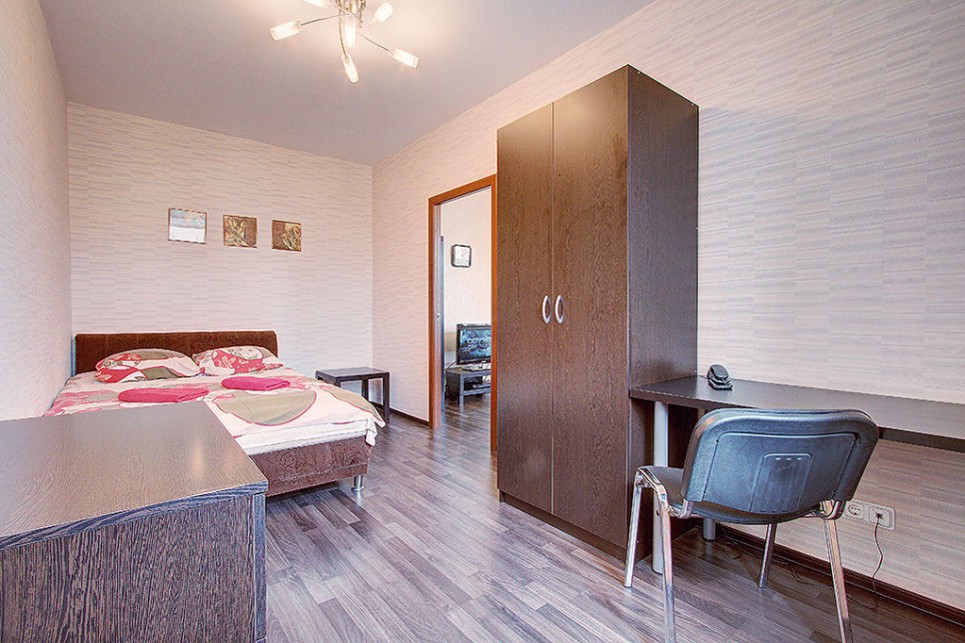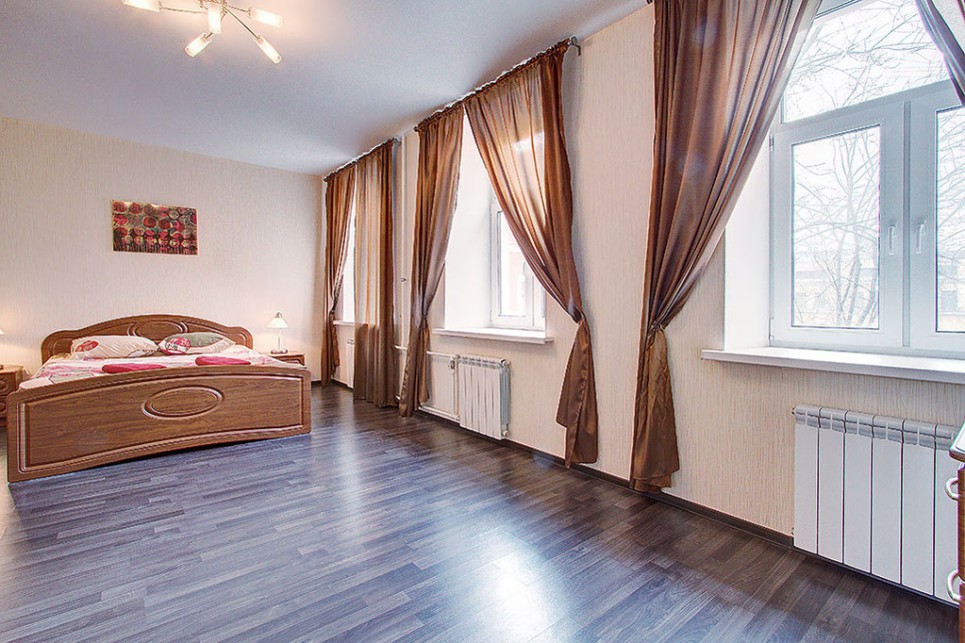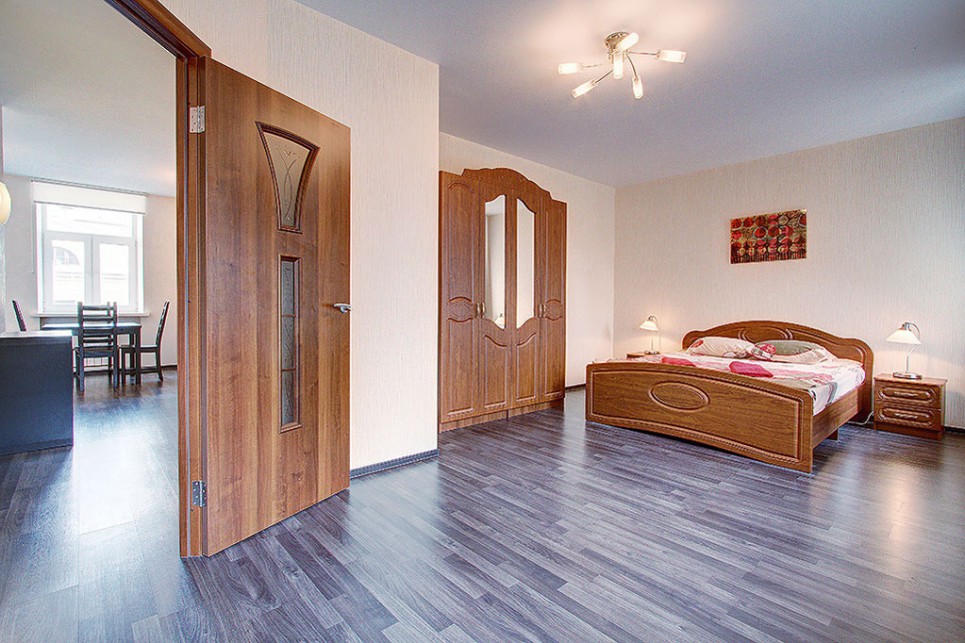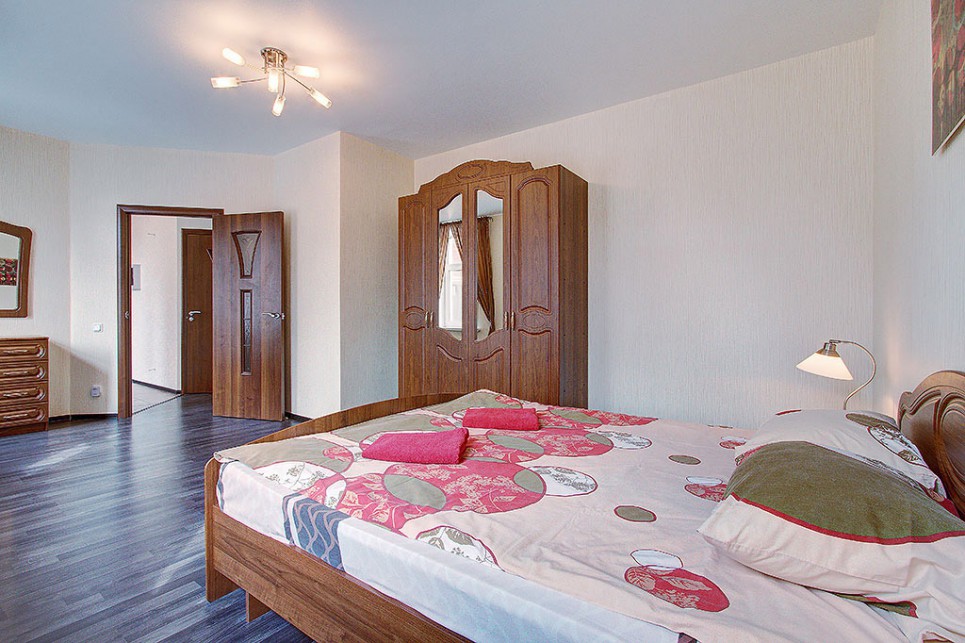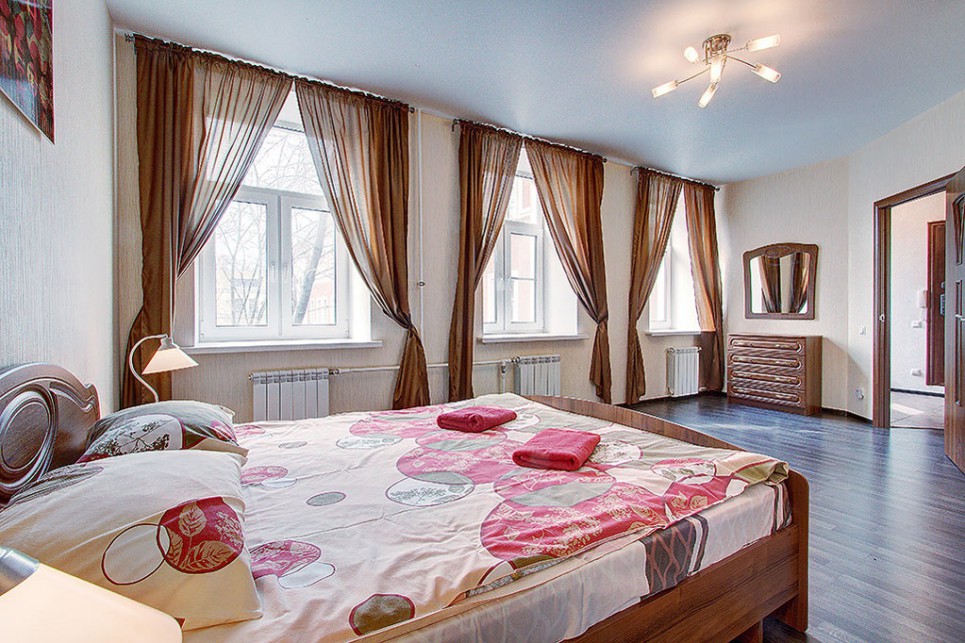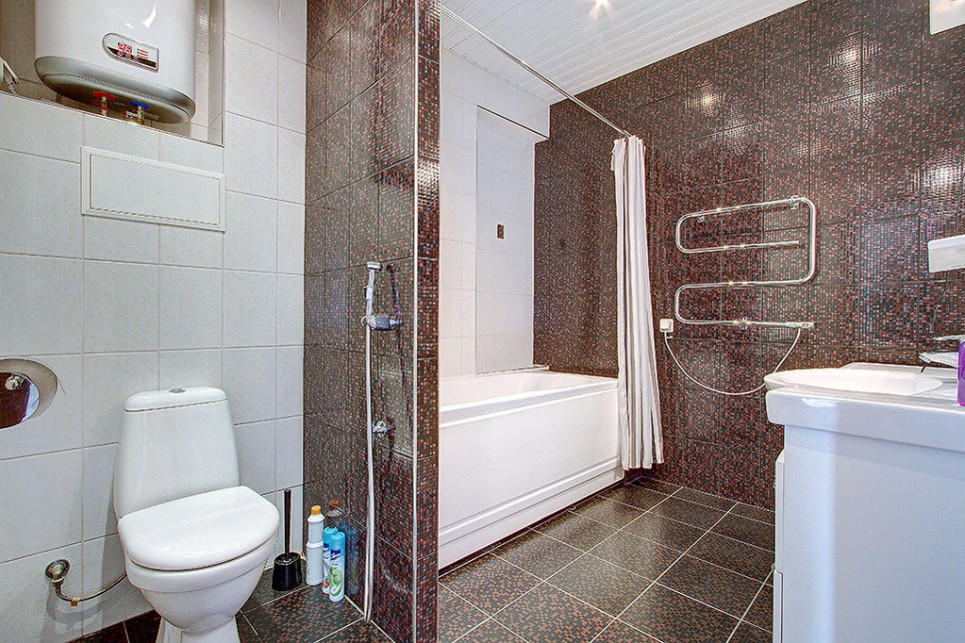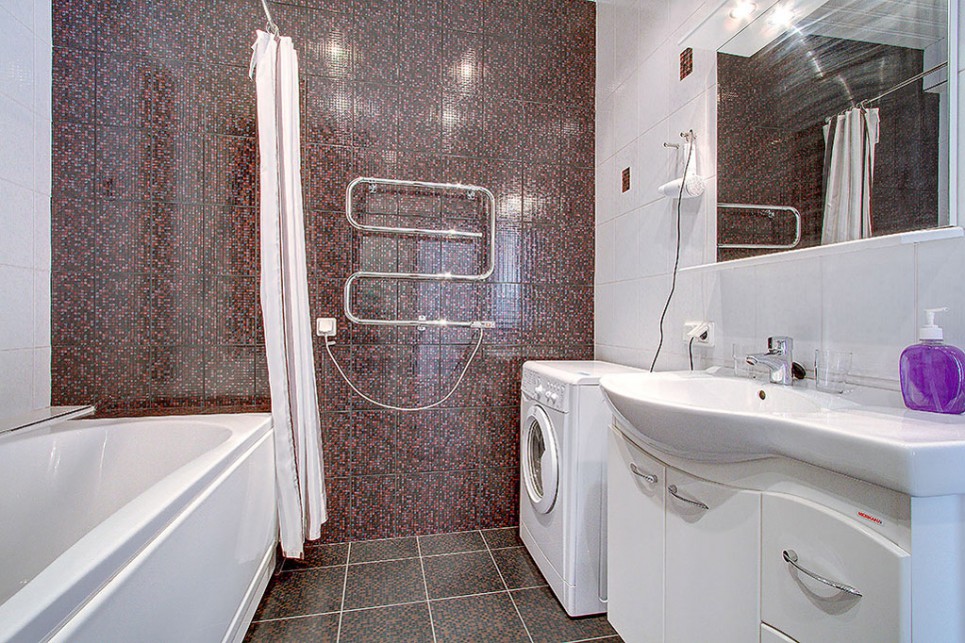 Metro station: Mayakovskaya
Category: Standart
Number of rooms: 3
Max: 6
Area: 65 sq.m.
---





Conveniently located on Nevsky prospect, this 2-bedroom apartment is set amidst the city's business, historic and cultural centers, just a 5 minute walk to Mayakovskaya and Vladimirskaya / Dostoevskaya metro stations.
The apartment consists of 2 cozy bedrooms, a bathroom and a spacious sitting room with adjoining kitchen area.
There is a double bed, a wardrobe, bedside tables, a chest of drawers in one of the bedrooms; the other features only a double bed and a wardrobe. In the sitting room there is LCD Tvset with DVD payer, a coffee table and a fold-out sofa.
Thus, 3 couples can be accommodated in the apartment. The kitchen comes equipped with a dining table with chairs, a gas cooker, a microwave oven, a refrigerator and an electric kettle.
The bathroom has sink, toilet, a bath and a washbasin. There is also a washing machine, a hoover, a hair-dryer, an iron with ironing board in the apartment.  
The flat is situated on the 4th floor of a 5-storey building without an elevator. You can access the apartment through a courtyard, the building door features a coded door. The double glazed windows are facing the yard.
---