ID 370: Nevsky prospect, 82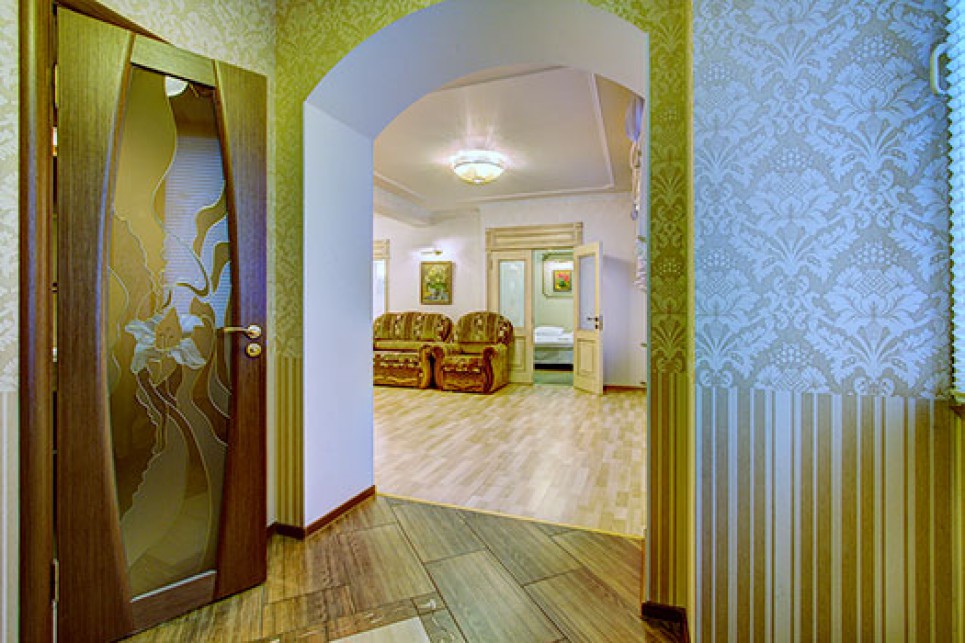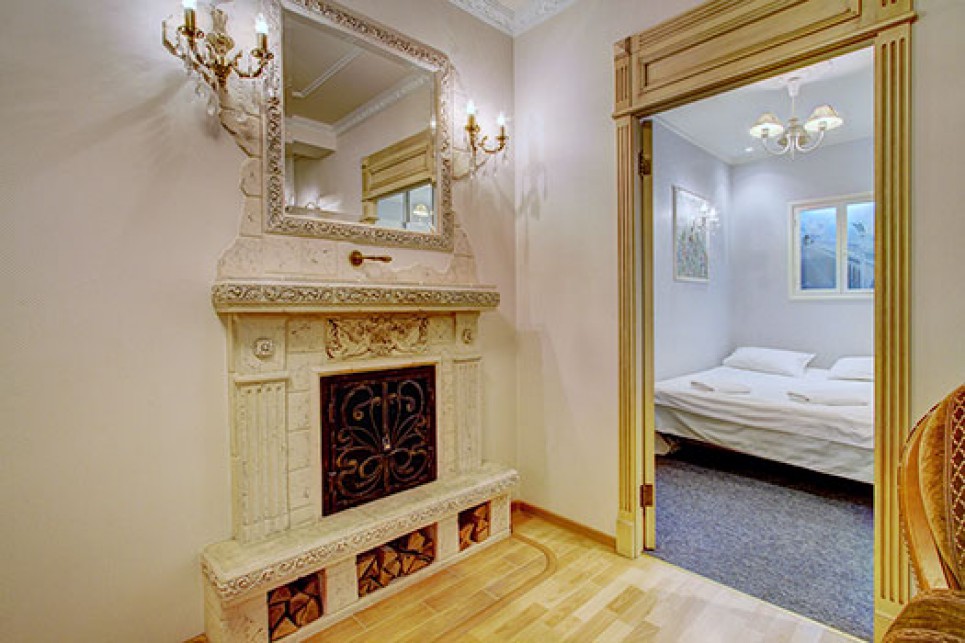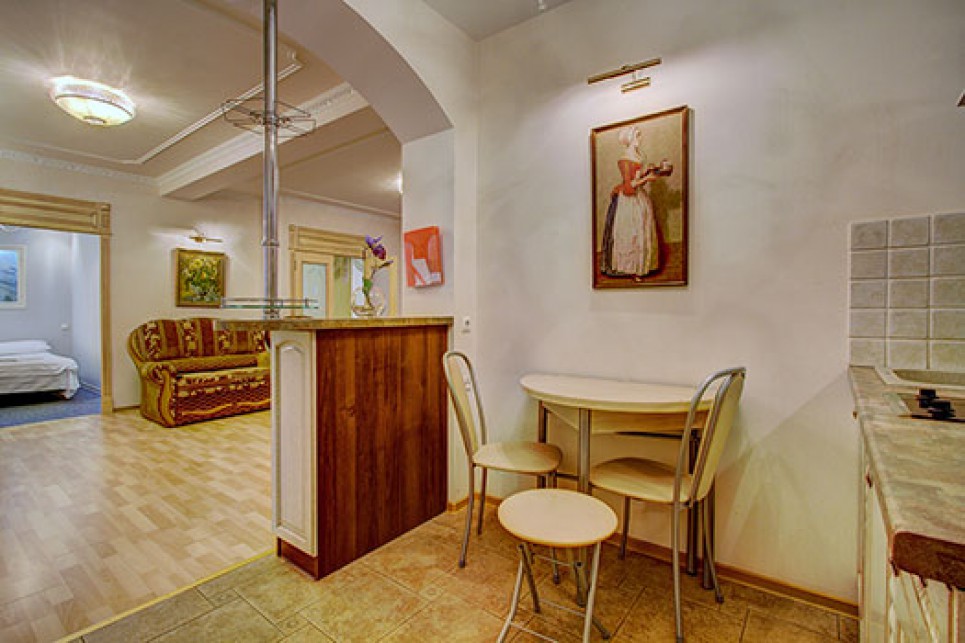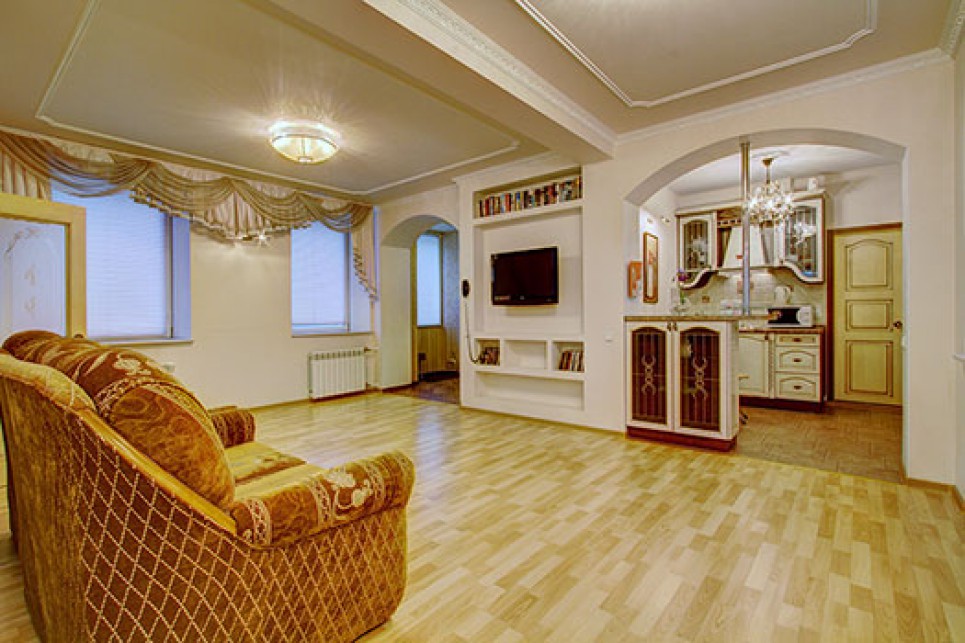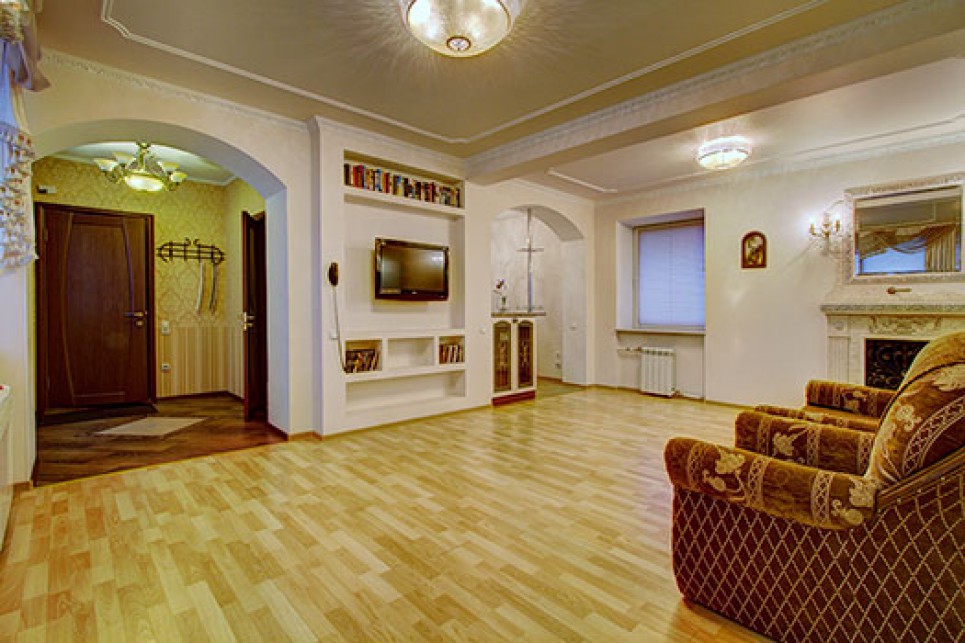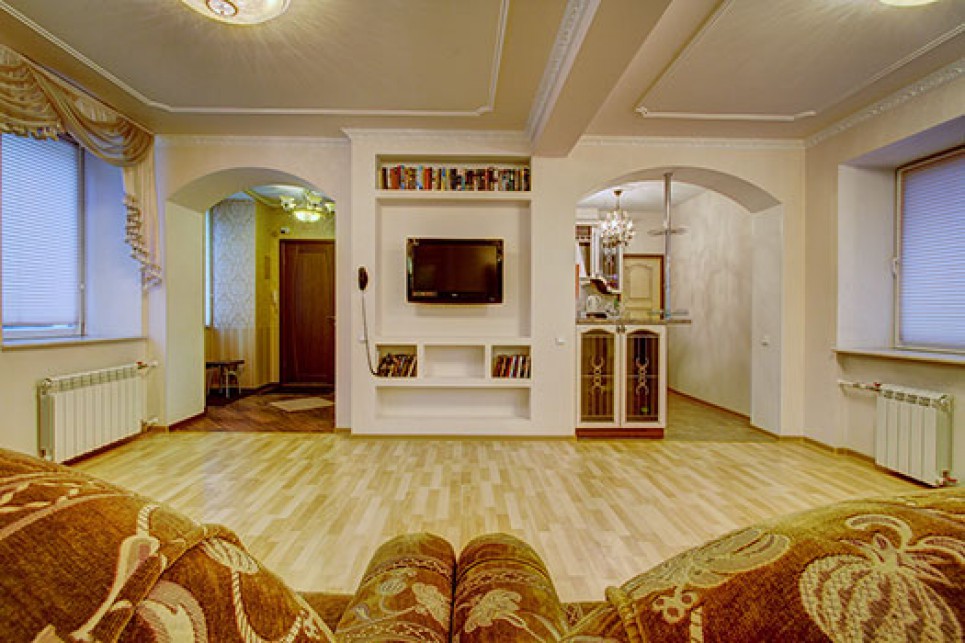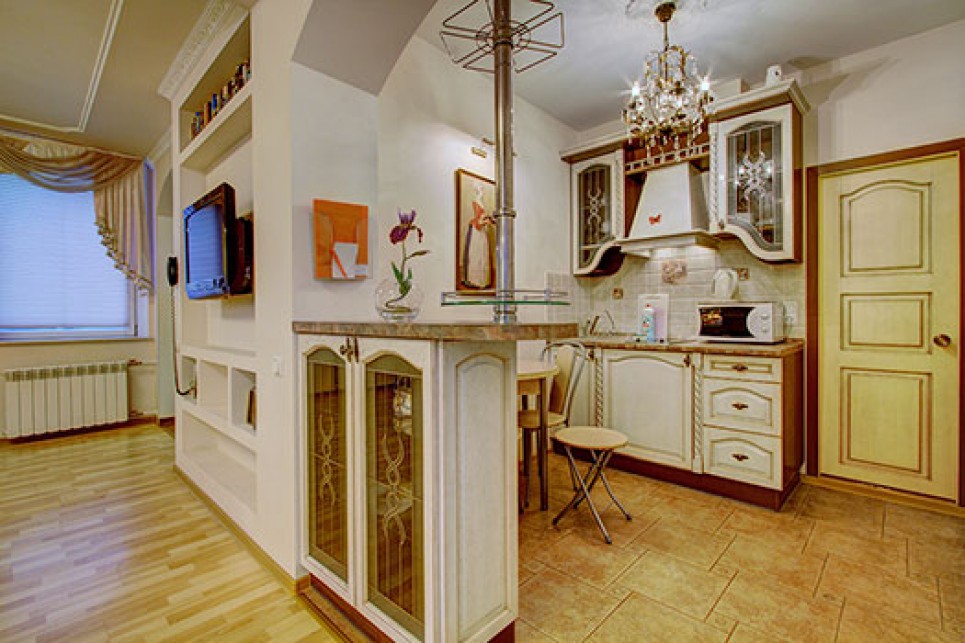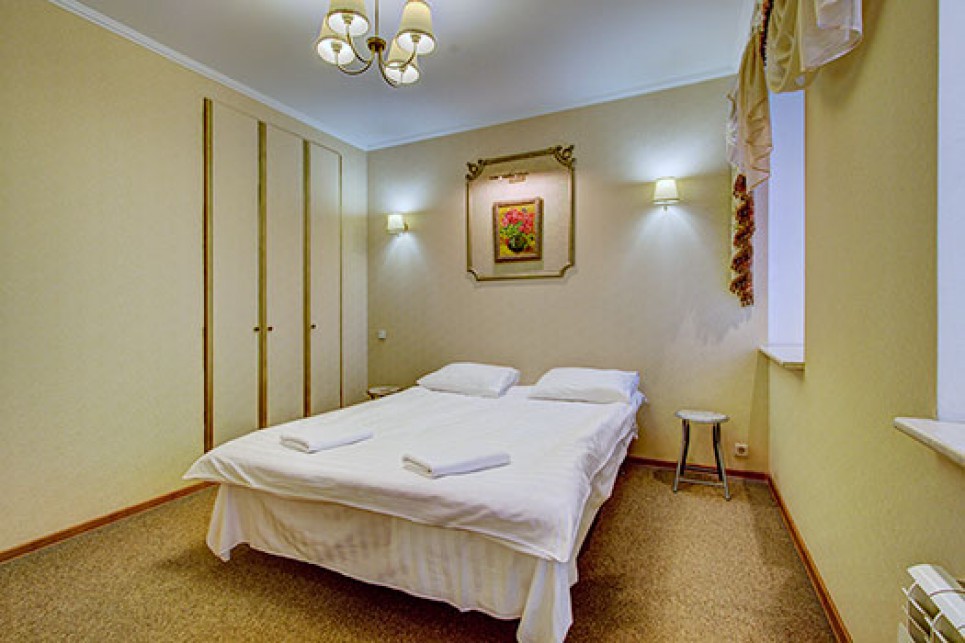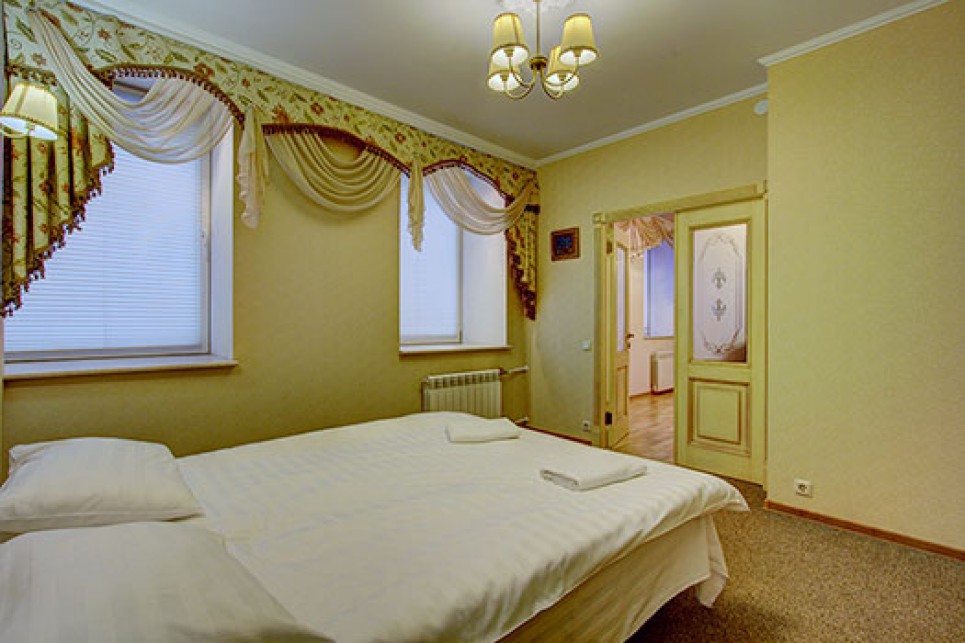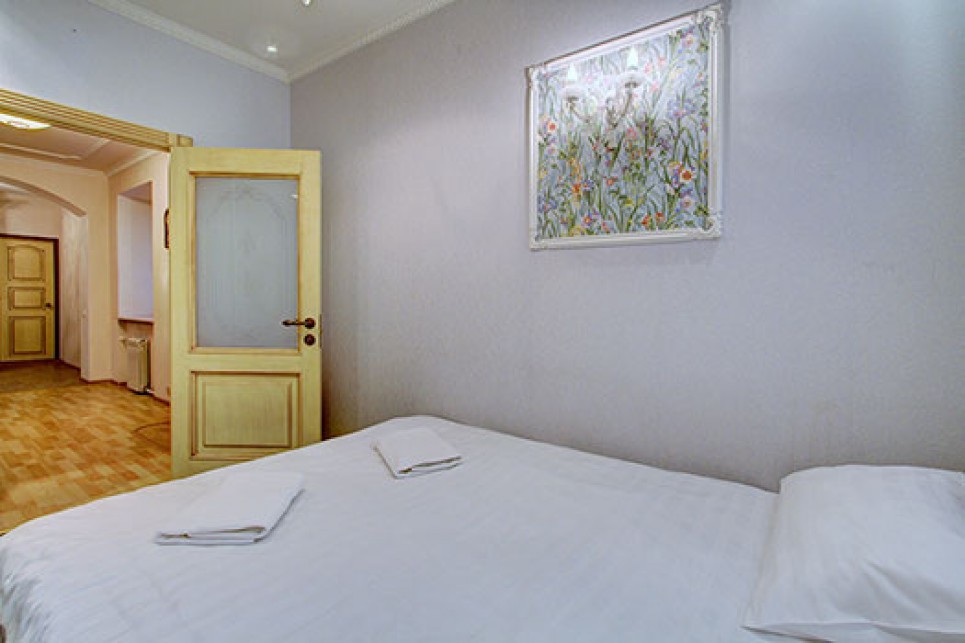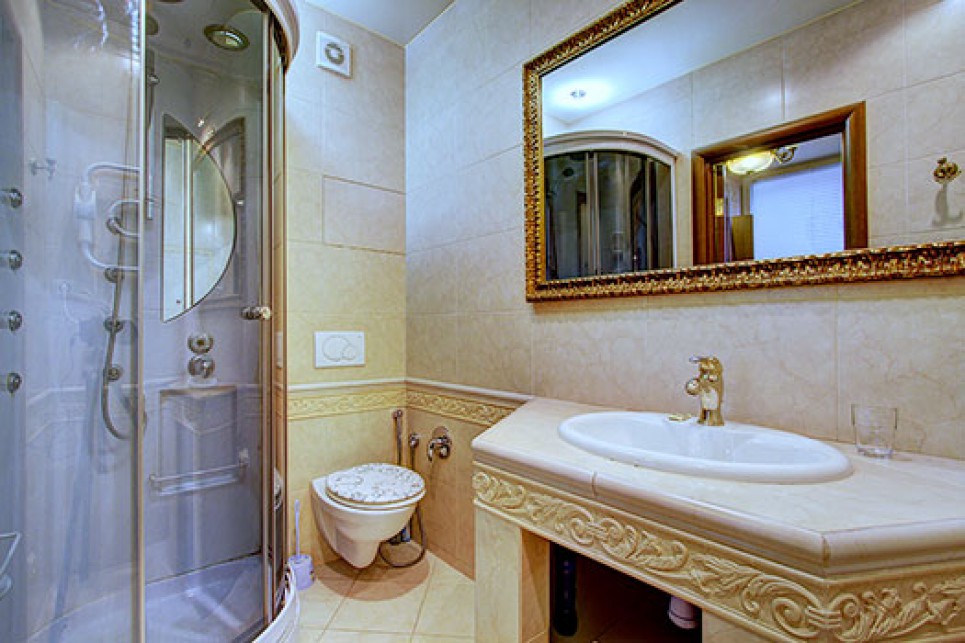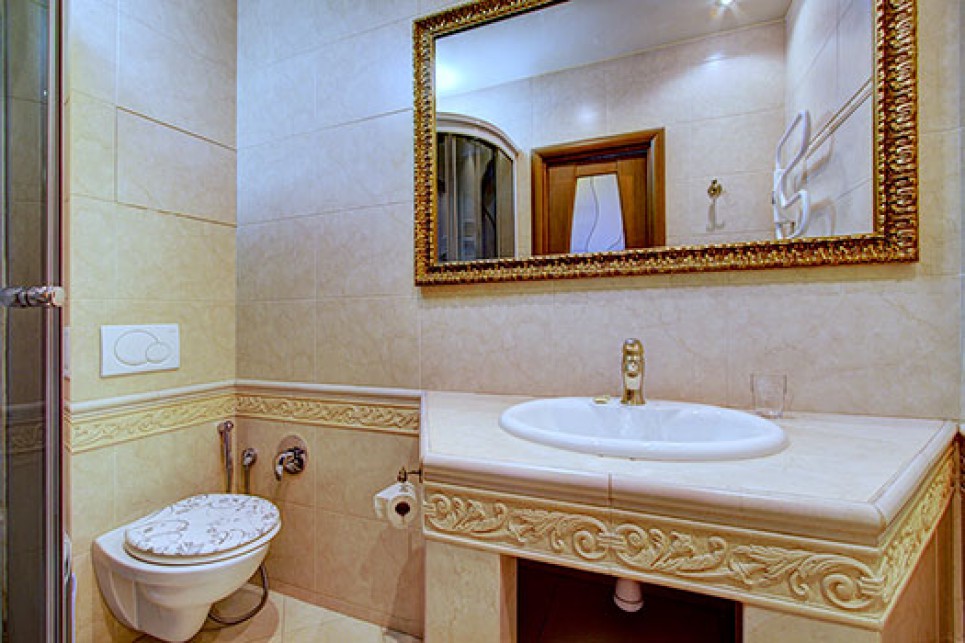 Metro station: Gostinny Dvor
Category: Standart
Number of rooms: 3
Max: 6
Area: 75 sq.m.
---






This two-bedroom apartment is located in the heart of Saint-Petersburg – right on Nevsky prospect - and seems to be a perfect accommodation variant for lodging and exploring the city.
The flat is situated on the 3rd floor of a 4-storey building without elevator,close to metro stations "Mayakovskaya"/"PloschadVosstaniya" (0.3 km) and metro station "GostinyDvor" (0.9 km). The apartment is very bright, cozy and quiet, due to double glazed windows (facing the yard).
The flat consists of 2 bedrooms, a sitting room adjoining a kitchen and a bathroom.
The sitting room is elegantly furnished with a fold-out sofa, an armchair, a coffee table, a decorative fire-place and a TVset.
In each bedroom there's a double bed and a wardrobe. So the apartment sleeps up 3 couples or a family with children.
The kitchen comes equipped with household appliances in mint condition: a fridge, a oven, an electric kettle, microwave oven, a small dining table with chairs.
In the bathroom there is a shower cubicle, a washbasin and a toilet. Entrance is from the yard, there's intercom on the building door.
---