ID 300: Nevsky prospect, 66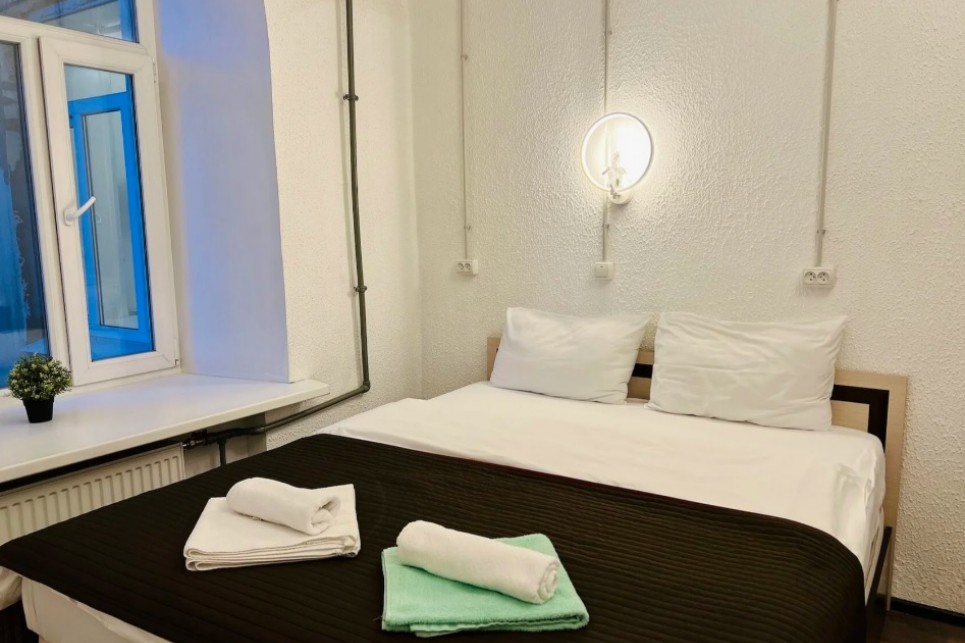 Metro station: Gostinny Dvor
Category: Economy
Number of rooms: 3
Max: 6
Area: 75 sq.m.
---






This apartment on Nevsky Prospect has an unrivalled view of Saint Petersburg's Champs Elysees and the Fontanka River. Located in the very heart of the historical center it is minutes away from the city's major cultural sites, luxurious department stores and premier restaurants.
The world famous Russian Museum, the multicolored Church of Our Savior on the Spilled Blood, the Big Philharmonic Hall are all an easy and pleasurable stroll away. The closest sights are Alexandrinsky Theatre, Ostrovskogo square, Anichkovbridge, St.Michael's castle and Square of Arts.
Such famous tourist attractions as Hermitage, Palace Square, St.Isaac's cathedral, ,Kazansky cathedral, Admiralty are just a 15-minute walk (1.5 km).
The closest metro station is GostinyDvor (0.3 km); Moskovsky Railway Terminal is 1.2 km away.
This apartment is a 30-minute drive from Saint Petersburg Airport Pulkovo (15km).
The apartment is on the third floor of a five-storey building eith an an elevator. It consists of a living room (26 sq m), two cozy bedrooms (17 and 12 sq m respectively), a modern kitchen (9 sq m) and a bathroom.
The small bedroom is furnished with a comfy double bed whereas the bigger bedroom has a foldout sofa which can be transformed into a bed for two at night. In the spacious and well coordinated living room you will find sofas, armchairs, a dining table with chairs, a wardrobe.
There is also a TVset and a DVD player in the flat. In the apartment kitchen, which overlooks a quiet courtyard, there is a gas stove, a refrigerator, a microwave oven, an electric kettle and a dishwasher. The snug bathroom has a bath, a washbasin, a toilet and a washing machine. Entrance is from the courtyard, there's intercom on the building door.
---