ID 320: Karavannaya street, 24/26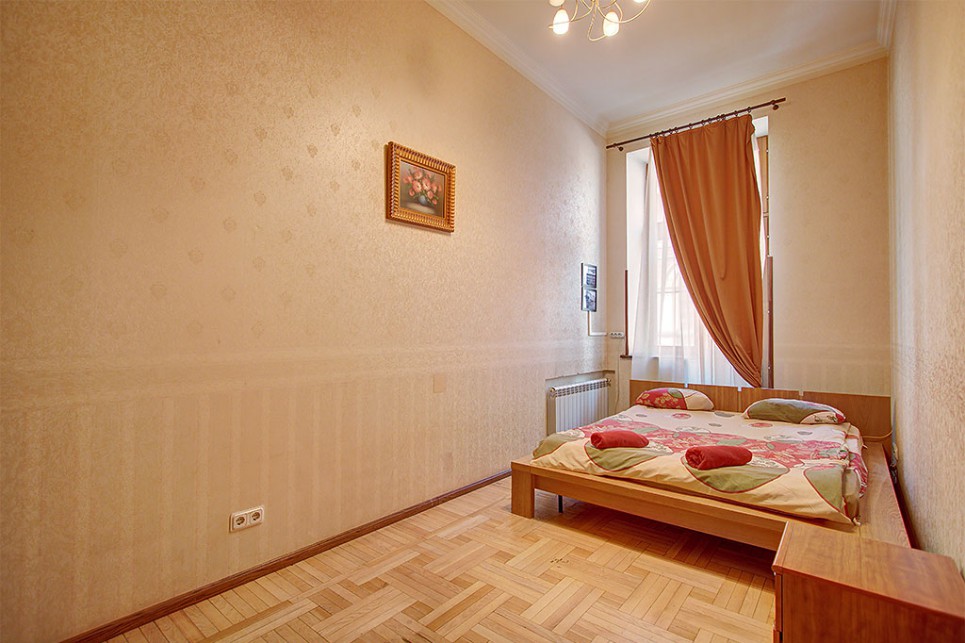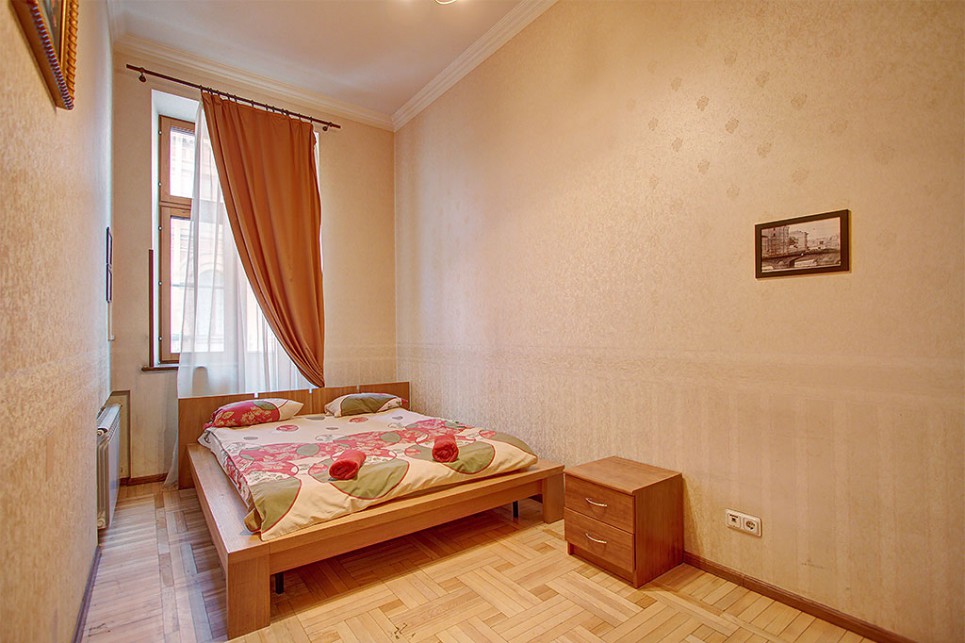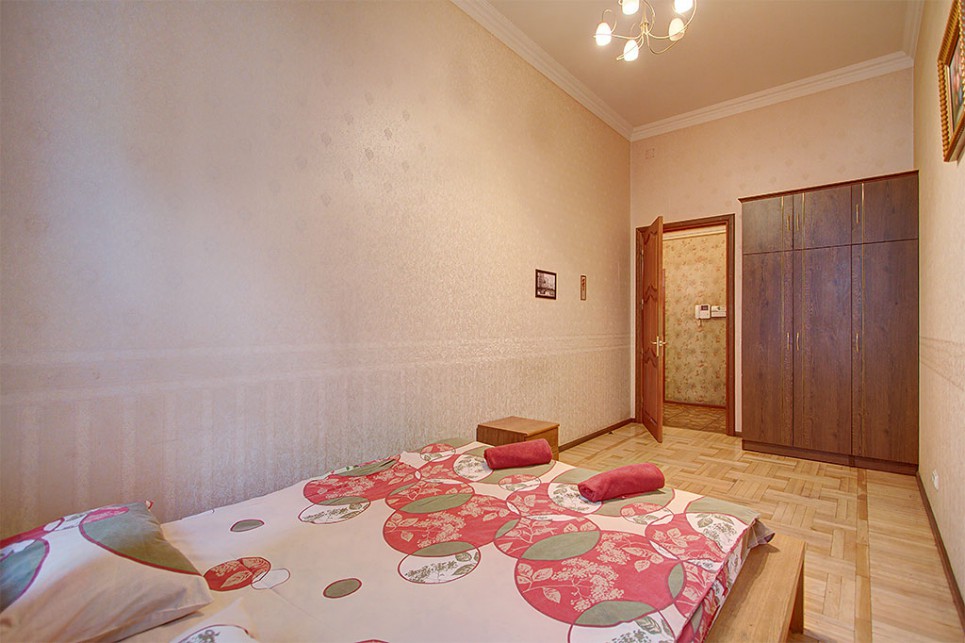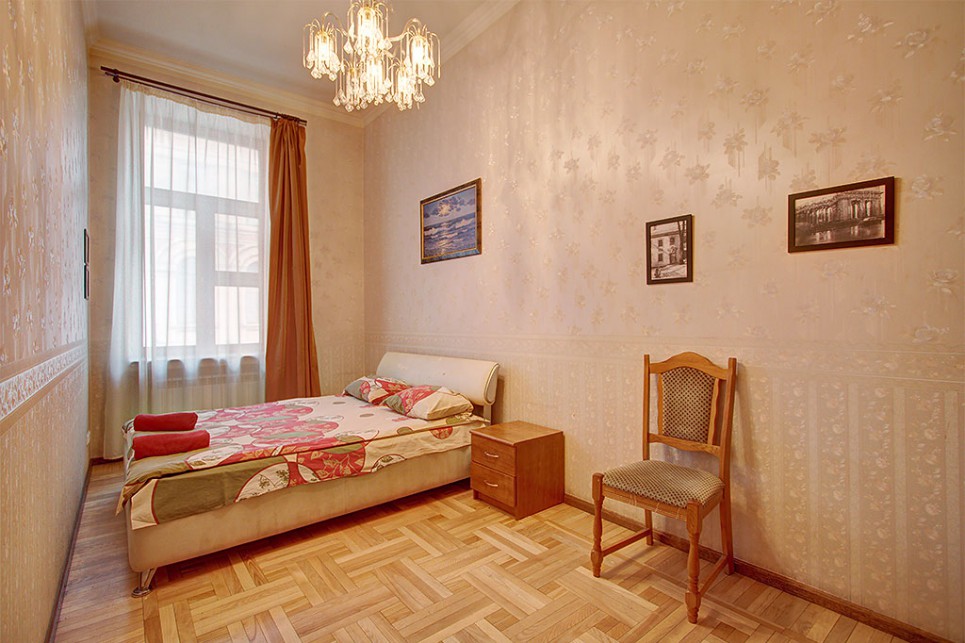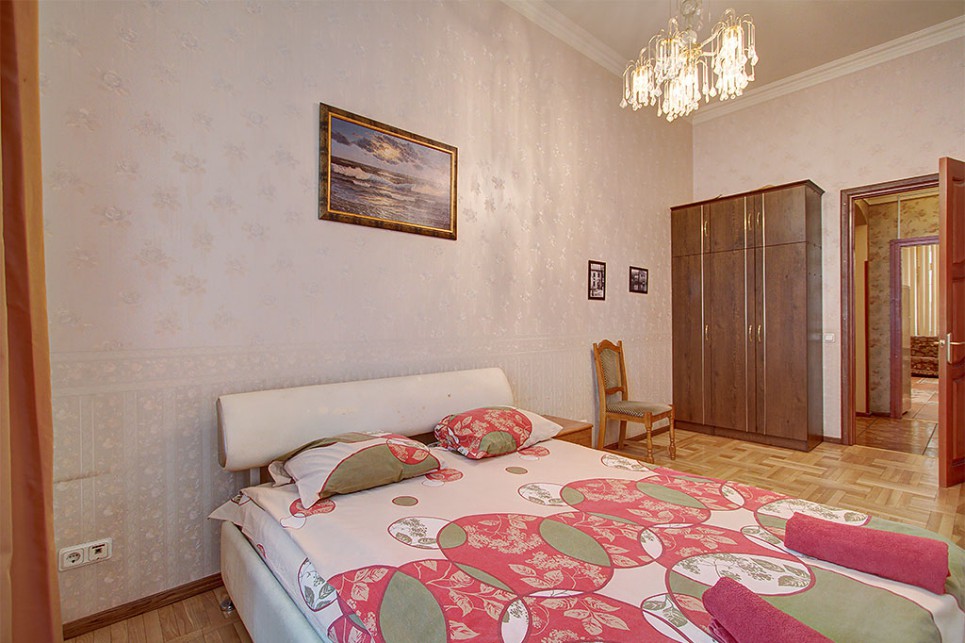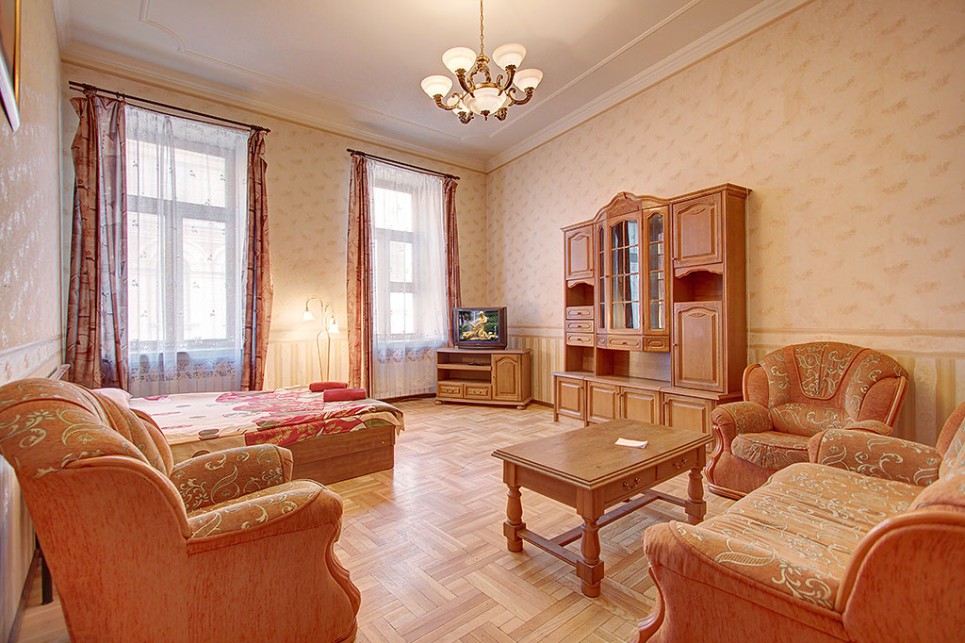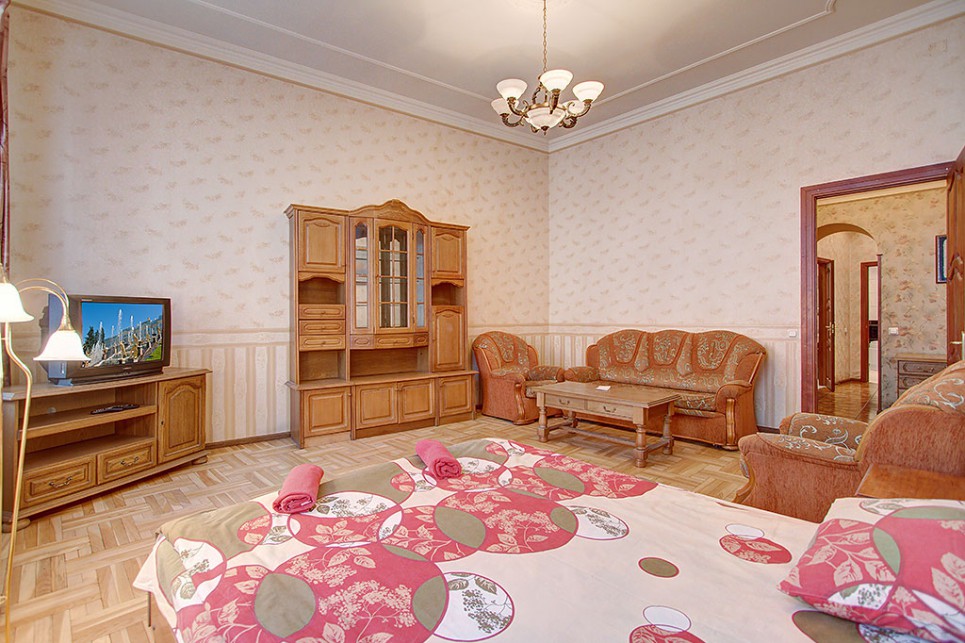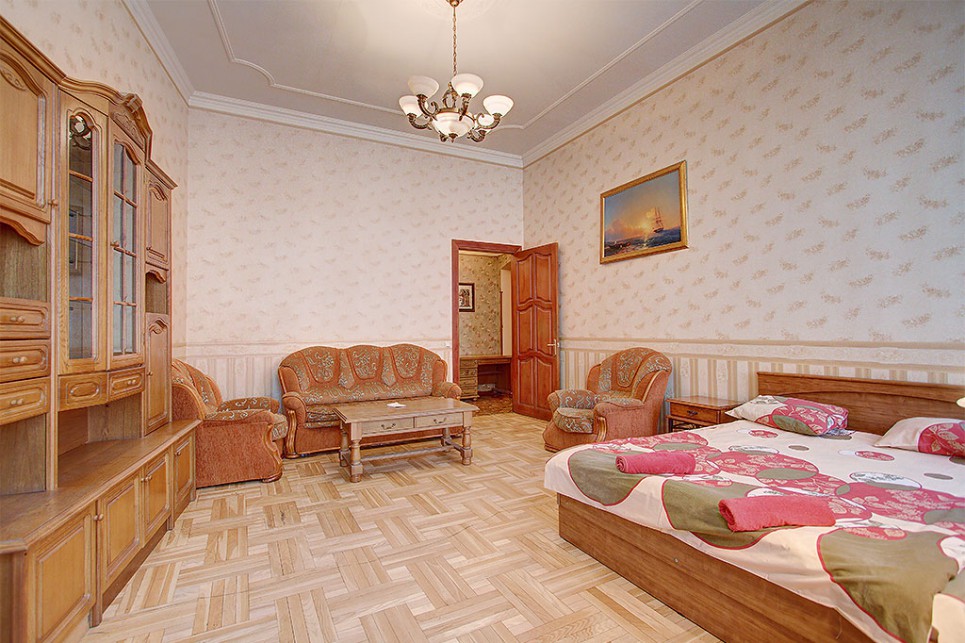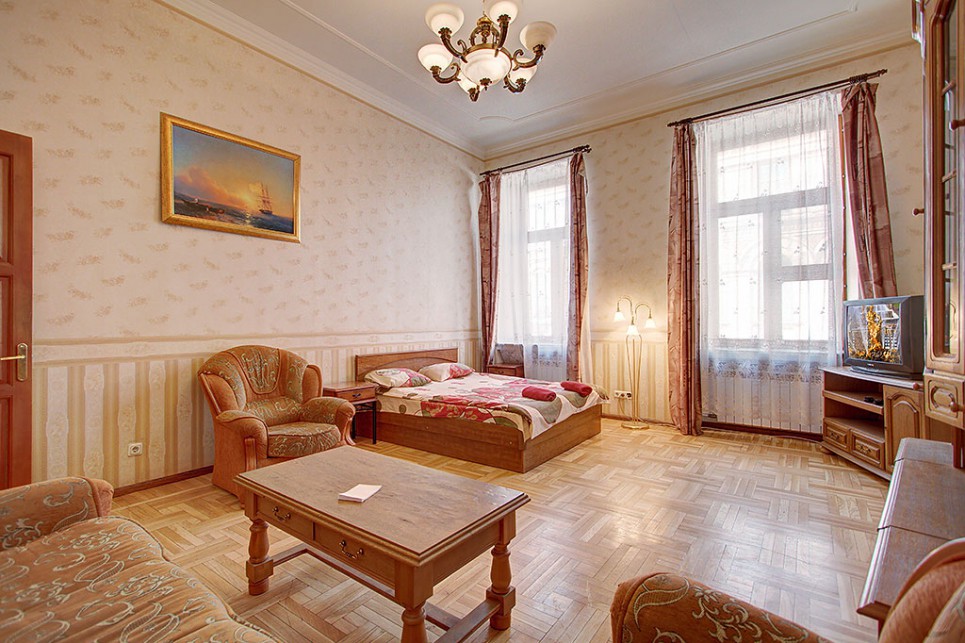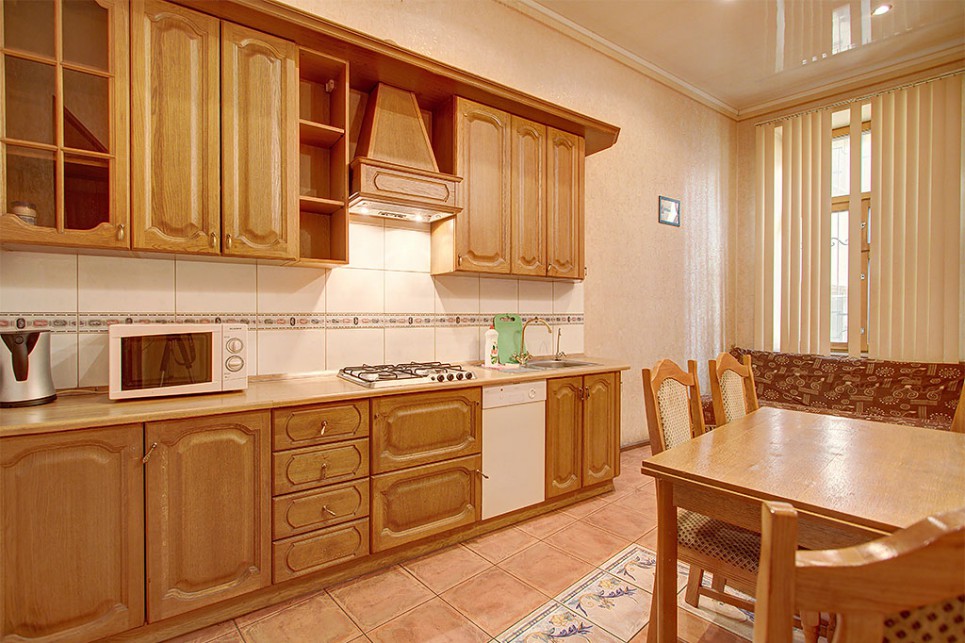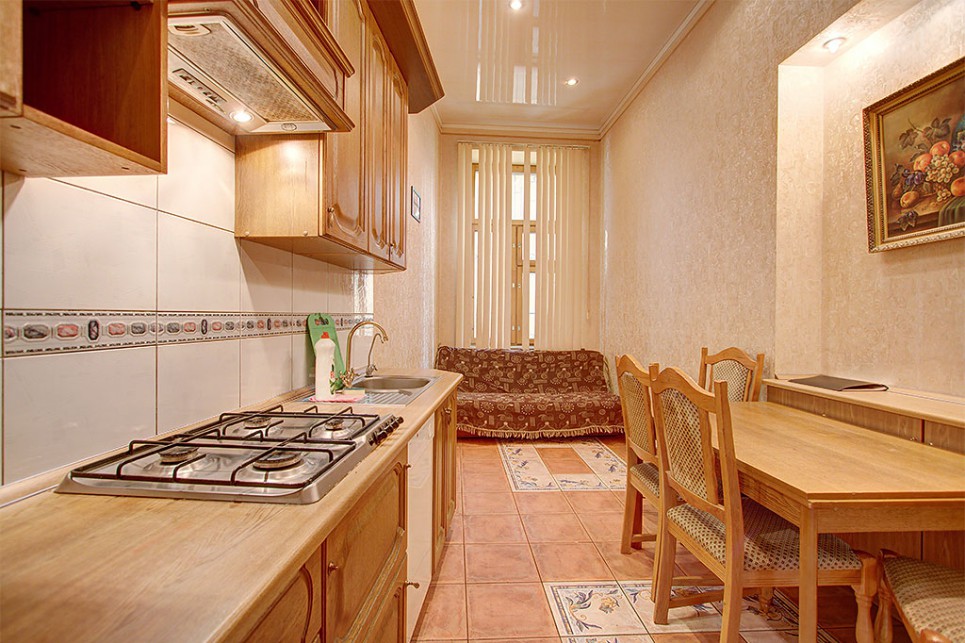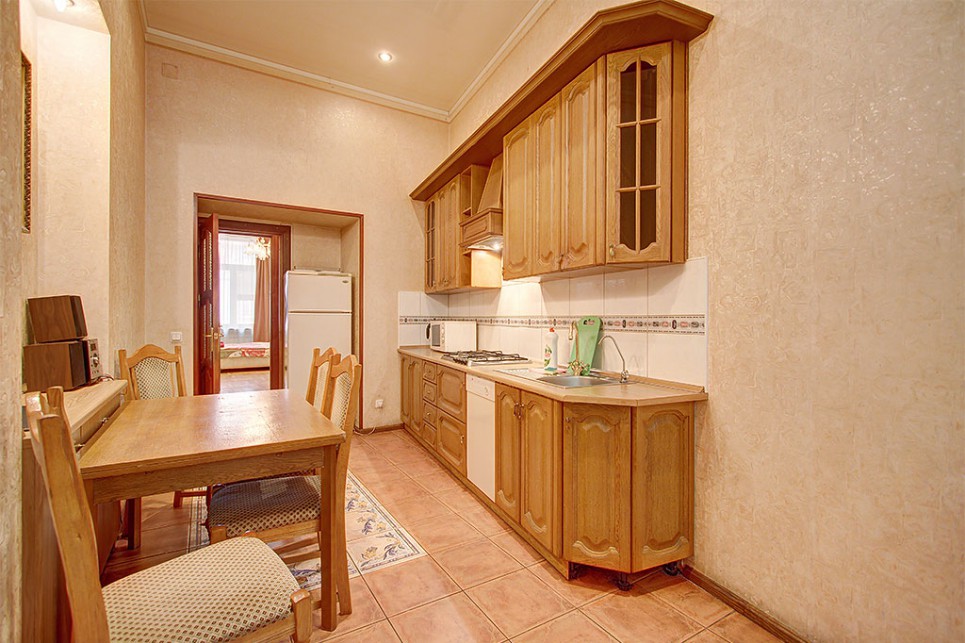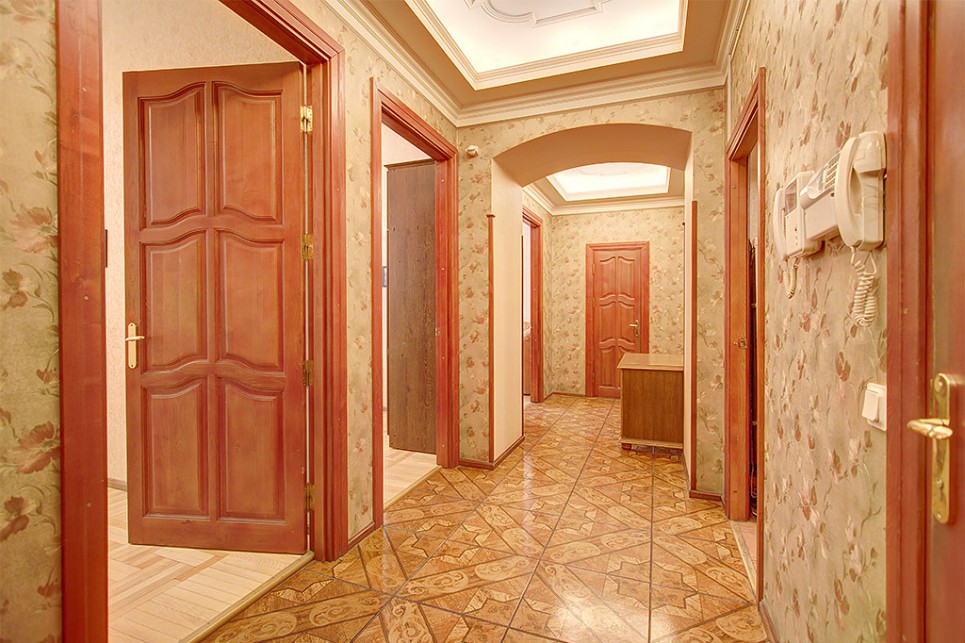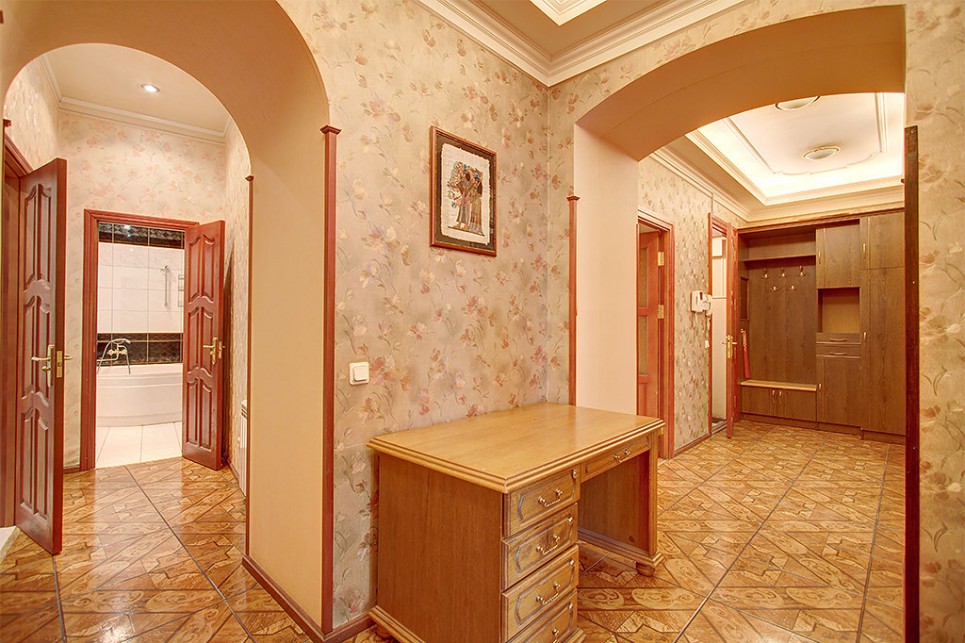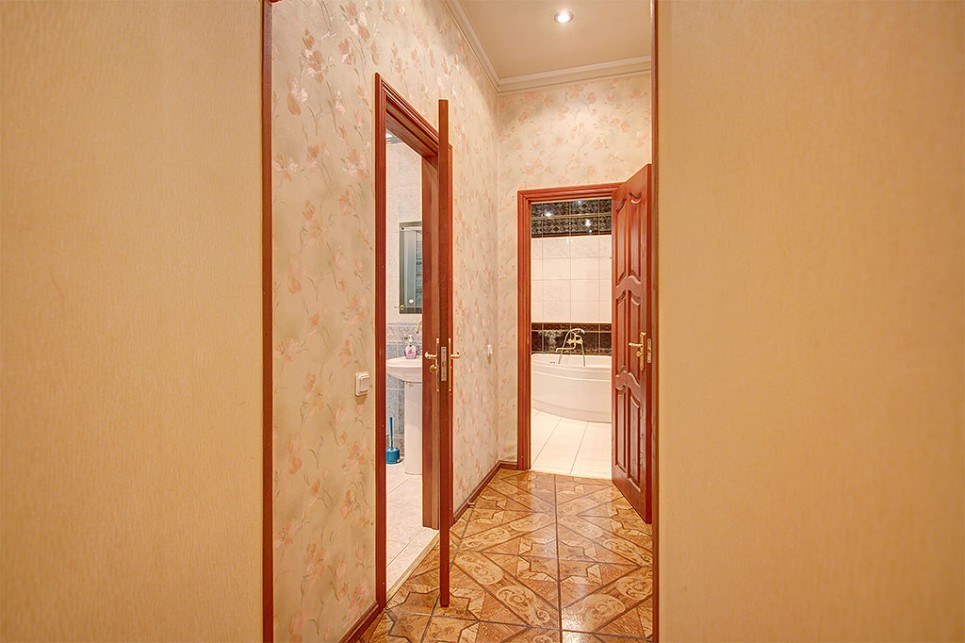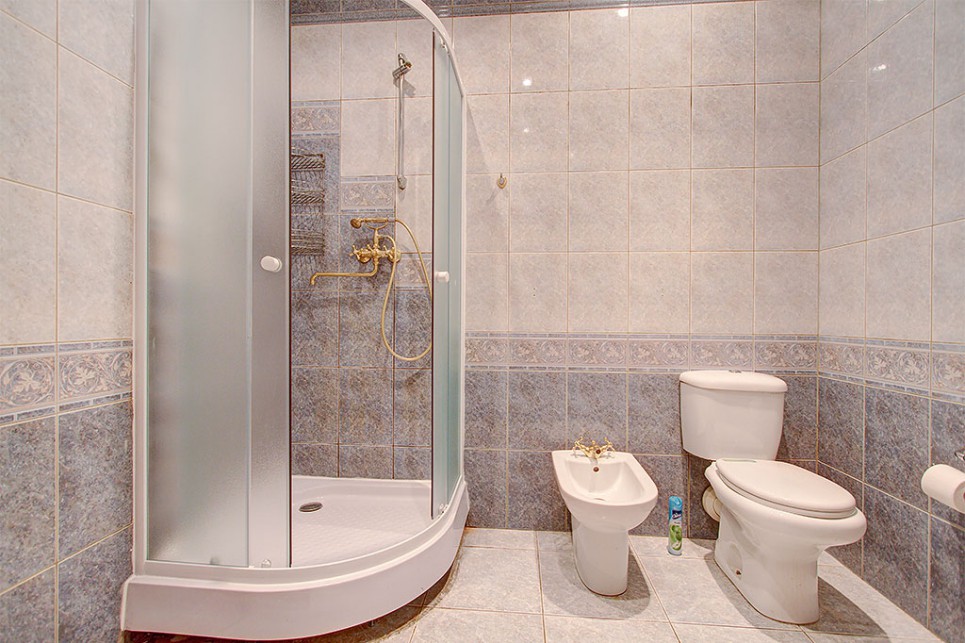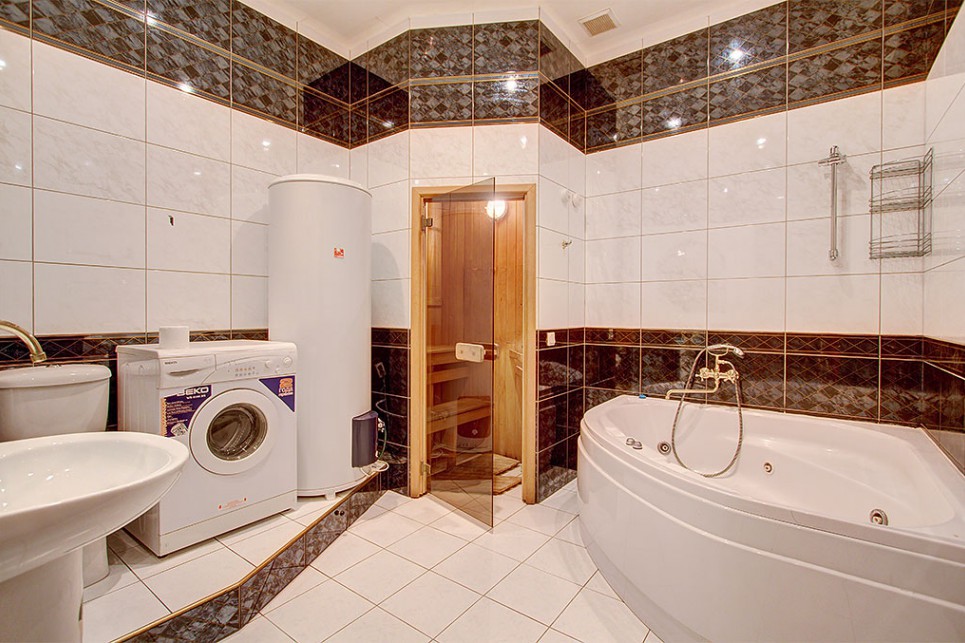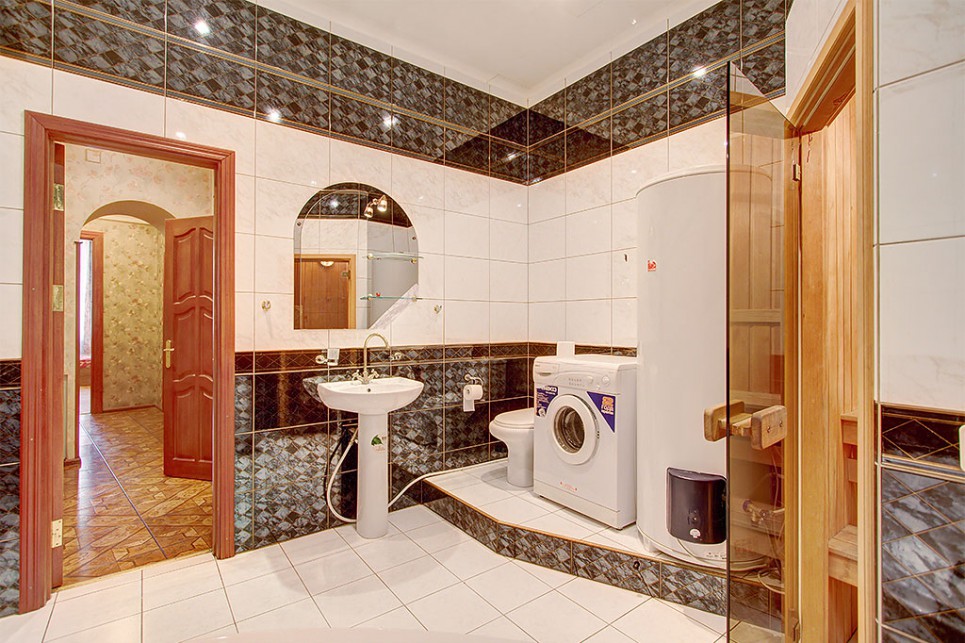 Metro station: Gostinny Dvor
Category: Standart
Number of rooms: 3
Max: 8
Area: 130 sq.m.
---






Located in the very heart of historical center of Saint Petersburg, this spectacular 2-bedroom apartment is an ideal starting point for city explorations. It is located on the corner of Nevsky prospect and Karavannayastreet just in a 7-minute walk from the Russian Museum and the Cathedral of our Lady of Kazan. Best restaurants, cafes and stores and supermarkets are just on your door step. The apartment is situated on the 2nd floor of 5-story building and boasts a balcony overlooking Karavannayastreet.
The apartment comprises a charming living room (26 sq.m.), two splendid bedrooms (14 and 14 sq.m. respectively) and a lovely kitchen (13 sq.m.). In one of the bedroom - a double bed, in the second bedroom you will find 2 single bedsand, in the living room - a double bed with bedside tables as well and a comfy fold-out settee, thus up to 8 people can be accommodated in this apartment.
There are two TV sets, a stereo and DVD player in the flat.
The kitchen is equipped with brand-new modern appliances: a fridge, a gas stove, a dishwasher and an electric kettle.
There are 2 bathrooms in this apartment, one of them comes equipped with a shower cubicle, a bidet and a toilet with washbasin whereas the second boasts a sauna and a spacious corner bath. The windows in the apartment have double glazing which will ensure your uninterrupted rest in the evening and at night. This apartment can be rented with flat 258 and 300, that are located in a one-minute walk. This is perfect combination for big families or small groups. You can access the apartment from the Karavannaya street, the parking place is available along the street as well.
---